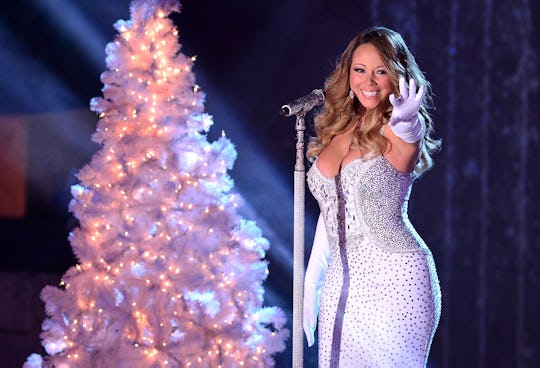 James Devaney/WireImage/Getty Images
These Celebs Have Their Christmas Trees Up Before Thanksgiving, Just Like Us
In 2020, Christmas trees should go up year round.
Although we haven't celebrated Thanksgiving just yet, Christmas decorations are flooding our newsfeeds. Indeed, celebrities have put their Christmas trees up well before turkey day because, like the rest of us, they need a little joy to make it through the rest of this year.
Nothing has been in the norm for 2020, so why not bring in the season a little earlier? As a matter of fact, doctors say Christmas decorations can lift your spirits and make you happier. "So we can't control a pandemic, but we can control the physical environment," Dr. Sola Togun Butler is a licensed clinical social worker told NBC News. "So putting up lights, putting up the Christmas tree, gifts that make you happy or excited, it gives you something to look forward to."
It's a trend that has seen Christmas decoration sales skyrocket, despite the pandemic. Since most families are staying home for the holidays, it seems, people want to look at something joyful other than the overstock of hand sanitizers and toilet paper from the pandemic chaos. With that in mind, if you haven't started putting up your tree and lights yet, enjoy basking in the jolly spirit of a few of your favorite celebrities for a little inspiration.