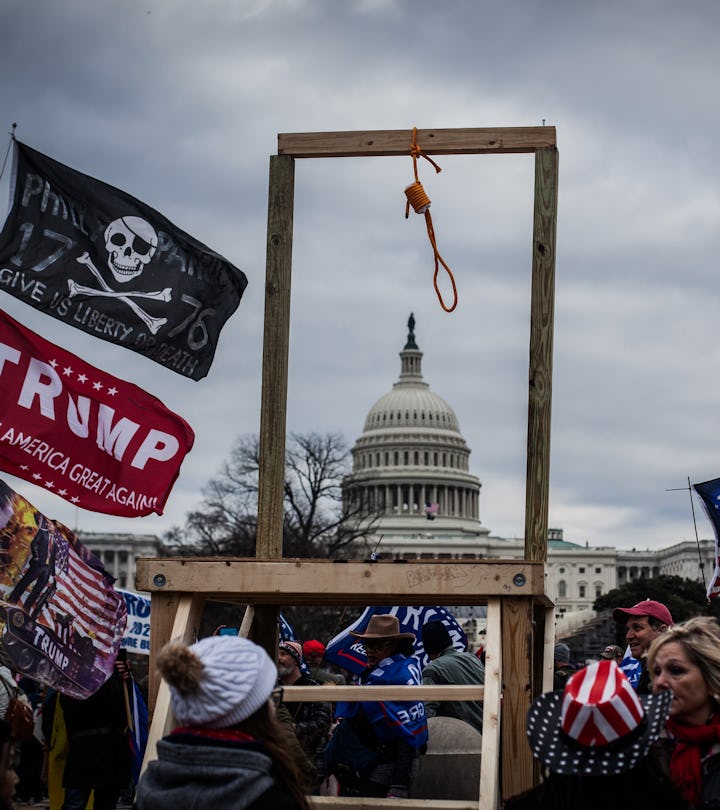 NurPhoto/NurPhoto/Getty Images
Teachers Share How They Talked To Students About The Capitol Riot
"I did not want to ignore. "
The attack on the Capitol by a pro-Trump mob on Wednesday shocked the world. Many Americans, who had never seen such events transpire in their own country, were at a loss about how to comprehend let alone talk about what happened. And, in such a politically divided nation, how would teachers talk about the events at the Capitol with students?
While the raid on the Capitol, as Congress convened to certify the election of Joe Biden as the next president of the United States, has been roundly repudiated as wrong and even treasonous, there are nevertheless those who have shown support for those who breached security to vandalize the building. Others still suggest, without evidence and despite all evidence to the contrary, that this was a false-flag operation conducted by far-left agitators. Once again many teachers find themselves navigating politically divided classrooms and communities.
We've collectively asked a lot of our educators this academic year. The "new normal" of remote or hybrid teaching amid a global pandemic has been trying. Kids, and their families, are living in a state of anxiety: economic, health, and government instability are real and present concerns. Throw in a contentious election followed by an attack on the government and fear, for many, has reached fever-pitch.
Seeing adults behave worse than children I can't imagine is setting their minds at ease.
Here's how teachers talked to their students about the events at the Capitol – or didn't – and why.
As told to Jamie Kenney:
Responses have been lightly edited for length and clarity.