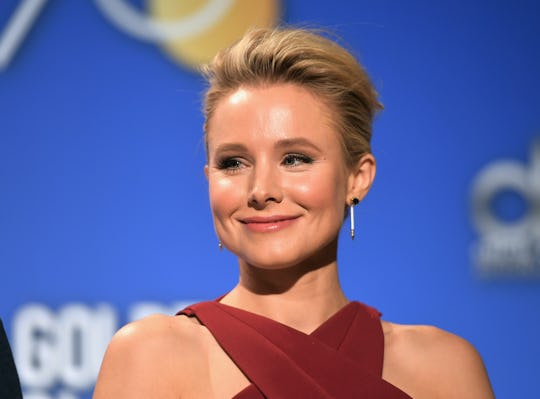 Matt Winkelmeyer/Getty Images Entertainment/Getty Images
The 10 Most Kickass Celebrity Breastfeeding Moments Of 2017
Despite what you may have heard, celebs aren't always just like us... but when it comes to breastfeeding, no amount of fame or fortune can spare a mom from the (oftentimes very challenging) reality! Certain aspects of nursing are just inescapable, and while some moms have an easier time than others, it's almost never easy. That's why we appreciate it when well-known mamas do their part to normalize this very natural process, like the stars behind the best celebrity breastfeeding moments of 2017.
From gritty reveals about the physical discomforts and challenges to teary-eyed confessions about the emotional toll nursing can take, when a famous mom shares a personal breastfeeding moment it helps to empower women everywhere by making them feel less alone. You have to give these women credit: Nursing isn't always pretty, and it's almost never glam. But the ladies featured here haven't let vanity stand in the way of their pro-breastfeeding agenda, which is fairly impressive considering they're all in an industry where "pretty" and "glam" are more or less everything.
Every year, it seems, we make greater strides towards breastfeeding acceptance (even breastfeeding in public! Imagine that!). Thanks in part to moms in the spotlight who've dared to get real about feeding their babies, this year was no exception. Here are some of our favorite examples of celebrity moms getting real about breastfeeding their babies.