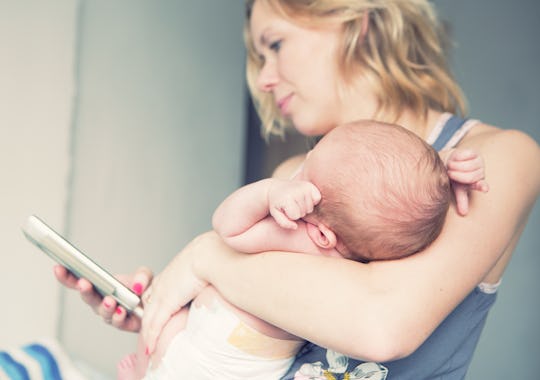 Irina Bg/Shutterstock
10 Things Breastfeeding Moms Are Tired Of Hearing From Non-Mom Friends
Breastfeeding is an experience entirely unique to motherhood and, as such, seems to have a veil of secrecy attached to it, to a degree. I think there is probably more reliable information out there about, let's say, going into labor, than there is about what breastfeeding is really like. So, honestly, it's not surprising that there are so many things breastfeeding moms hear from non-mom friends can be strange and annoying and even hurtful and usually unnecessary that, well, we'd all love to never hear again.
I'll admit that most of my non-mom friends were actually incredibly supportive and sensitive to my choices regarding breastfeeding, and if there were times when they asked some of those potentially annoying and/or rude questions, I knew it wasn't malicious or vindictive. That said, when you hear these things often enough and even from the most well-intentioned of friends, it can be entirely too much. Being a new parent is hard. Being a new parent and trying to figure out breastfeeding can feel freakin' impossible, so having to answer yet another uninformed question, or smile and nod at another misinformed opinion, can make a new mom want to claw her own eyes out.
In short, if you're curious about the process of breastfeeding, educate yourself. There are plenty of resources out there to help you become a supportive friend to a new breastfeeding mom, and if you read up on those first, you will make your breastfeeding friend love you even more than she already does. In the meantime, take not of these 10 things breastfeeding moms are tired of hearing from non-mom friends, because motherhood is tough enough already.