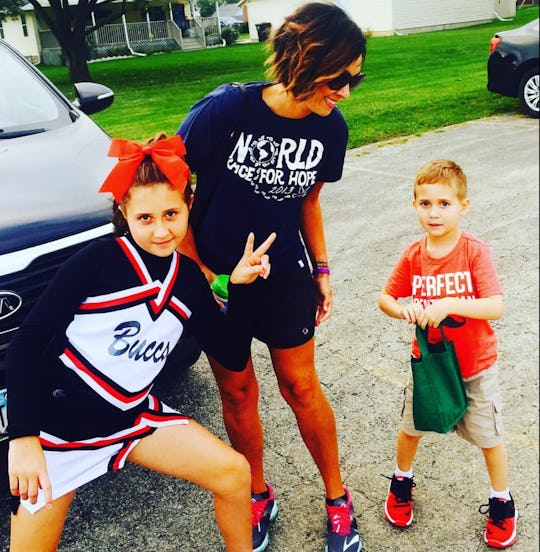 Courtesy of Candace Ganger
11 Reasons Why There's No Such Thing As Being "Ready" For Motherhood
Before I had my kids, I truly believed I'd have some sort of "ah-ha" moment that would let me know when I was "ready" for children. In the near 11 years I've been a mom, however, I've experienced more than a few moments that made me realize there's no such thing as being "ready" for motherhood. Like, at all. In fact, if I'd waited until everything fell into place (when angels sing, apparently), I'd never have kids.
If I'm being honest, I have to admit that I'm not the kind of person who has ever been a huge fan of other people's kids, and if you'd asked me before the birth of my firstborn when I wanted to start "trying" for a family, I'd have laughed. Laughed, and then I probably would have walked away from the conversation completely. In my early 20s I'd just come out of a marriage that lasted four years out of high school, so I had just started dating the man that would eventually become my (now) husband and the father of my children. In other words, talk of family and settling down weren't part of our daily discussions. Ever. I mean, why give up all that fun for more responsibility?
Plus, I wasn't even sure I'd be a good mom. I survived a rough childhood that forced me to question a lot of things, including love, marriage, and all the things that make up what our family unit has become since. Marrying out of high school (and getting divorced four years later) only reminded me that maybe "family life" wasn't for me. So if I'd spent time waiting to be "ready," I'd still be waiting. With that in mind, here are some of the moments that helped me realize motherhood is something you learn to be ready for as it's happening.