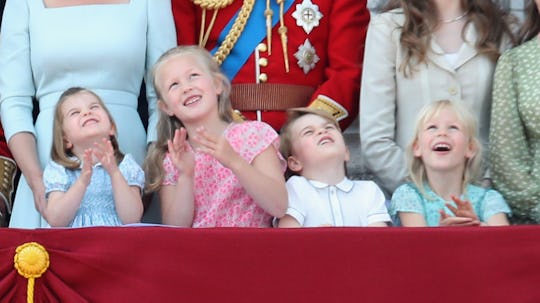 Chris Jackson/Chris Jackson Collection/Getty Images
11 Reasons All Toddlers Think They're Tiny Kings
We don't know exactly when the newest royal baby will be making their grand entrance, but all over the world people are eagerly awaiting the good news from the Duke and Duchess of Sussex, Harry and Meghan. I'm not a big royal family-watcher, personally, but I get it (the glitz! the glamour! the gowns!), and I especially get it when a new baby is involved. Babies are fun under normal circumstances and this is a royal one. But, if you think about it, all toddlers think they're tiny kings anyway so, in a sense, all parents sort of have their own royal baby.
Toddlers, like royals, are endlessly fascinating. They can be mercurial, dictatorial, conquest-driven, and, shall we say, "eccentric." They can also be kind, well-meaning, clueless, vulnerable, and focused primarily on having a good time. And, like a king, a toddler's power can feel absolute, but the truth is the subjects (read: the parents) actually have more agency than they sometimes realize. But let's be honest here: both toddlers and kings are pretty formidable. The confidence in their right to rule alone can carry them a long way, to say nothing of the resources available to them.
For kings, those resources include money, armies, and strong alliances. For toddlers it's the fact that they can scream. They're ridiculously cute faces don't hurt, either. I mean, take one look at those spuds and it's almost impossible not to give in and do their bidding.
But what else do kings and kiddos have in common? Lots, including the following: