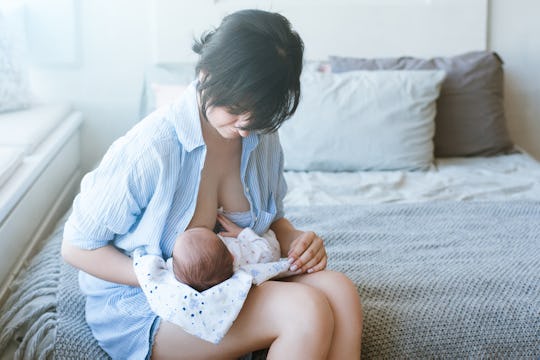 golubovy/Fotolia
11 Things I Was Afraid To Ask For When I Was Exclusively Breastfeeding
"Exclusive breastfeeding" just sounds like something fashionable and chic, right? "Exclusive." Like, I know it really means "feeding a baby breast milk only," but in my mind "exclusive" was a description of the elite few who could manage such a demanding feat. Who doesn't want to be counted among the ranks of the "exclusive"? But the pressure to live up to this mythology ultimately resulted in a lot of unnecessary worry for me, and there were things I was afraid to ask for when I was exclusively breastfeeding that, really, were nothing to worry about at all.
While not all women who exclusively breastfeed have this experience, I found that so much of my motivation to do so was based in this weird, competitive (if only self-competitive), "macho mom" culture that unnecessarily ties your womanhood to your motherhood and what you can and can't do with your body. Can you give birth vaginally? Can you do it without pain relief? Can you breastfeed your baby exclusively? Can you stay up with them all night? And can you also do all the things that society expects of women without children? Look beautiful? Be productive around the house? Crush your career?
In my brain, I knew so much of this was nonsense contrived by a society that wants women to feel inadequate at all times. And I said so, too. I tried my best to fight against it, but more often than not I found myself holding myself to those incredibly difficult standards... if only a little bit.
It was worse in the beginning, but while I largely got over myself and learned to ask for the things I needed, I'll admit that some of that insecurity stuck around in spite of my best efforts and definitely knowing better for a while. So with that in mind, here's what I was too afraid to ask for when I was exclusively breastfeeding: