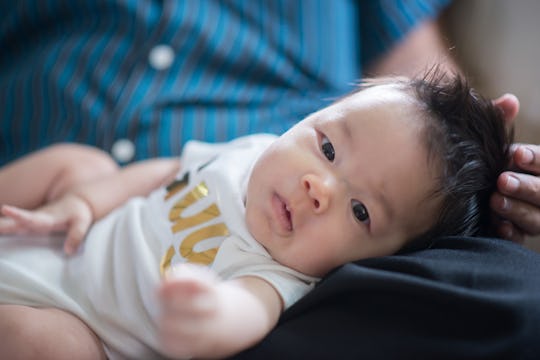 Fotolia
11 Things New Moms Take For Granted That They Should Devinitely Savor, Immediately
If my own experience is any indication, being a brand new mother is overwhelming. You're excited and scared and nervous and happy and trying to adjust to the new life you've created, and the new life you're now living. In between the gratitude and love every new mom feels for her baby, there are most definitely moments (okay, hours) of frustration and desperation that can outweigh some of the best things that new moms should never take for granted. In other words, the grass always looks greener, but it rarely ever is.
For the record, most new moms I encounter tend to be straddling the line between feeling enamored and lucky, and being an inch away from a full-on meltdown (and I don't mean the baby's). So of course, in no way do I hold anyone responsible for failing to realize that there are some things about brand new motherhood (and infant care and those initial postpartum weeks or months) that should be savored, because really a new mom is busy keeping another person alive and recovering from pregnancy, labor and delivery. As they should be.
However, now that my son is a full-fledged toddler who is two going on twelve, I feel like I have a slight (very, very slight) amount of perspective on those early days of motherhood. So, it's my humble pleasure to offer up some suggestions of things that might seem like a normal part of parenthood, but in fact are some things that are pretty special about that #NewbornLife and should be savored immediately by all who are still experiencing them.