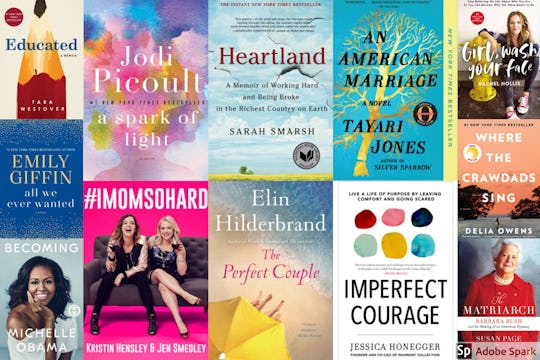 12 Books To Buy Yourself For Mother's Day, So You Can Actually Get Some Self-Care
One type of gift that I absolutely love receiving is a good book. While my husband and kids are great gift-givers, they're not into the same type of books that I am, and getting a book from them may fall short of my great expectations (get it?). So, on Mother's Day, sometimes taking matters into my own hands and selecting a book that I've been itching to read is best. If you are like me and looking to buy yourself exactly what you want to read, look no further than these 12 books to buy yourself for Mother's Day.
I'm a self-professed book nerd. At any given moment, I can be found squeezing in a few pages here or there between all of my mom, wife, and work obligations. Whether it's flipping through a favorite classic tale or becoming entranced in a new self-help book, reading helps me unwind, re-focus, and fill my brain with something other than my kids' school schedule and lunchbox preferences.
The books on this list run the gamut of page-turning thrillers, powerful autobiographies, and steamy beach reads, so you're sure to find at least one book to enjoy when you give yourself the gift of reading this Mother's Day. Whether you read your pick curled up in bed, while sipping coffee, or while in a relaxing bubble bath, I hope you get to also enjoy the ultimate co-gift that reading brings with it — an escape from your hectic mom duties.