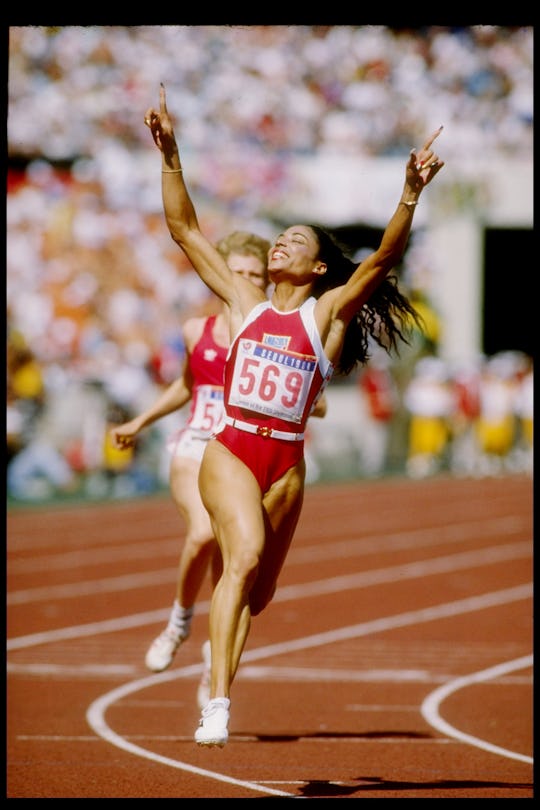 Tony Duffy/Getty Images Sport/Getty Images
21 Baby Names Inspired By Past Olympians For Your Sporty Sprout
With the hurdles you face, the necessity for endurance, and the long hours you put in, the process of picking out a baby name might as well be considered an Olympic event. Every parent wants to go for the gold and hit a home run with their name choice (are these sports terms working?), but it can be difficult to sort through all the options out there. If you're in need of some direction and you have a soft spot for sports, you might consider looking at baby names inspired by past Olympians.
What better way to celebrate your little champ's entrance into this world than by giving them a leg up on the competition with a moniker fit for a medalist. Though you can't guarantee that your tiny tot will turn into an pint-sized player, giving them a name inspired by some of the world's best athletes could be just the nudge they need to start their sports saga.
Regardless of whether or not your lithe little one will grow up to have a fondness for fitness, they will at least have an interesting story to tell about the inspiration behind their moniker. So check out some of these sporty baby names inspired by Olympians.