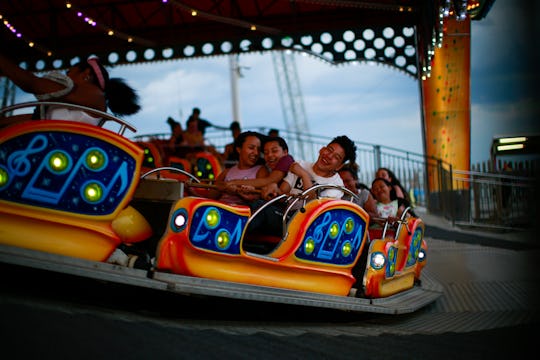 Kena Betancur/Getty Images News/Getty Images
You Need These 21 Hilarious Instagram Captions For All Your Wildest Weekends
In these restless and divisive times, there's at least one thing just about everyone can agree on, regardless of age, race, political leanings, religion, or Netflix streaming preference: We all love weekends. Those 48 hours of freedom are to be cherished, savored and — for many of us — commemorated on social media with a weekend-themed Instagram caption. Because why shouldn't the world know how psyched you are about the best part of the week?
Whether your weekend plans consist of grabbing a drink with the girls, hitting the beach with the kids, catching up on housework and food shopping, or sneaking some extra sleep in the morning, there's bound to be a caption to match your mood. There are also plenty of Sunday-evening witticisms that capture the where did the time go? regret we always feel when Monday looms ahead. (Being able to laugh about it helps. A little.)
So get out your cell and snap a selfie at the shore, the pub, the brunch spot, the wedding, the mall, or in bed, and add one of these funny weekend Instagram captions to preserve those precious moments. You'll find it helps to look back at them during the endless Monday-through-Friday grind.