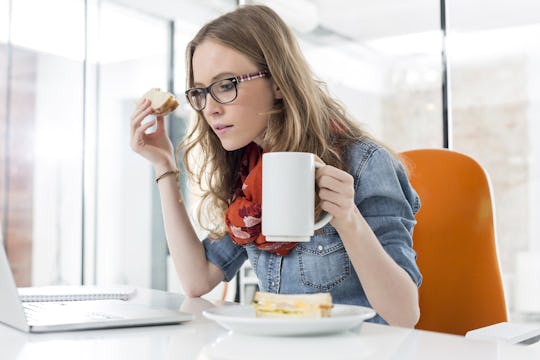 Westend61 Premium/Shutterstock
22 Common Habits You Don't Realize Are Really Bad For You
You know what they say, old habits die hard. It's no surprise that it's difficult to lose a bad habit, but that shouldn't be the only reason why you can't shake it. What you need to know, however, is the truth. And the truth is, your common habits might be doing more harm than you think. There are many common habits you don't realize are slowly killing you that you do on a daily basis. Wow, talk about a nightmare — am I right?
I applaud you if you've already gotten rid of old bad habits. However, there may be even more still lurking and secretly wreaking havoc on your body. Those seemingly harmless habits are the ones that can really cause major damage to you and your overall health. In the worst-case scenarios, they can even cost you your life.
So, it's definitely time for you to think back on your day. What tiny habits do you often catch yourself doing? And, more importantly, can these quirks and ticks be detrimental to your life? Luckily, there's a lot of research that can show you what habits you should start easing up on over time, and what habits you should quit cold turkey.