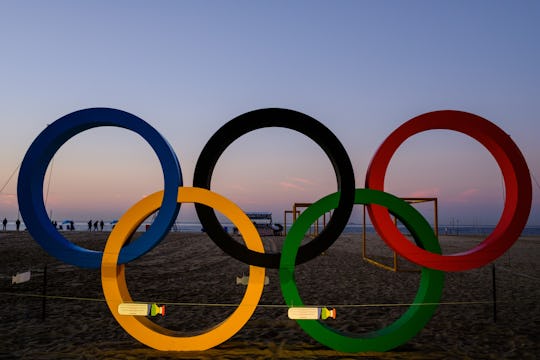 YASUYOSHI CHIBA/AFP/Getty Images
27 Boy Names Inspired By The 2016 Olympics
With the 2016 Olympic games kicking off this week, sports fans all around the world are gearing up to watch their favorite athletes from their favorite country go for the gold. Though the last four years have seen many of the athletes win tournaments and other varied championships, it is the 2016 summer Olympics that everyone has been waiting to witness. For moms-to-be, this worldwide sporting event can serve as a way to find e games can be a good way to find boy names inspired by the 2016 Olympic.
Featuring more than 11,000 athletes, this year's summer games has a plethora of players from many countries and sports. This means that you have a ton of options to chose from when it comes to baby names. Although naming your child after a pro player in the sport you love won't guarantee that they will have the same stamina or be gifted in the same areas, using the name as inspiration could lead them down the same path.
If you're expecting a little boy this year and are hoping he'll stand on the podium some day (or just have the inner strength of an olympian), these 27 Olympic-inspired boy names will help him on the path to greatness and gold.