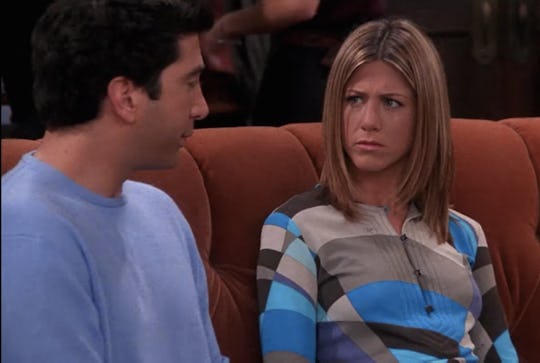 NBC
5 Stages Of Questioning Your Entire Relationship While Trying To Pick A Baby Name
Of all the choices you have to make while planning for the arrival of a new kid in your life, picking a baby name is by far one of the hardest decisions you will ever make (seriously, it seems second only to deciding to create the baby in the first place). It will follow both you and your child for the rest of your lives. If you've been endlessly searching for the perfect classic baby name, unique names for boys, or strong names for girls, then you very likely understand the struggle.
Unless you're the type of person who had your wedding planned before you hit puberty and your kids' names picked out before you even started dating; and unless you conceived this baby with someone extremely like-minded to you (or who's a giant, beautiful pushover who has no problem letting you unilaterally give your child whatever name you've had hiding out in your Hope Chest since you were 13), naming a baby is massive pain in the ass.
Negotiating names with your partner will test your relationship in ways you never thought possible: It will push you to the brink of insanity and bring you back just long enough to bitch slap your relationship in the soul while pointing and laughing at you hysterically.
Much like grief, negotiating names with your partner is a profound, challenging emotional process that comes in five frustrating stages.