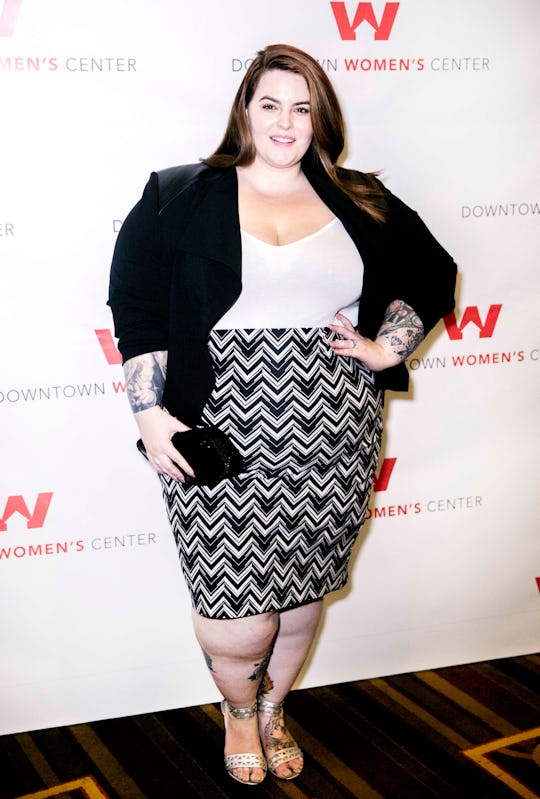 Mark Davis/Getty Images Entertainment/Getty Images
5 Times Tess Holliday Fired Back At Fat Shamers
Model Tess Holliday, 31, just welcomed a baby boy named Bowie Juniper this summer, and she's been dealing with the backlash over her post-baby body (and just her body, generally). It actually started before Bowie was born, so, unfortunately, fat-shaming is not something Holliday is unfamiliar with. The size-22 model has been vocal about her belief that you can be healthy at any size, and continues to post inspirational photos to her Instagram despite critic's trolling. Below, check out five times Tess Holliday fought back against fat-shamers.
The Mississippi-born mom of two lives in Los Angeles and first hit the scene when she became the face of a documentary called Heavy, filmed by A&E. Holliday's likeness appears in all the promotional posters and photographs for the documentary, although she is not featured in the documentary itself.
She's been pursuing her dream of modeling for years, but it wasn't until last year when she was signed by Milk Model Management that she really hit the scene. And in fact, she made headlines as the largest plus-sized model to be signed to a mainstream agency.
Holliday describes herself as a body-positive activist, and she's utilized social media as a way to respond to those who criticize her weight.