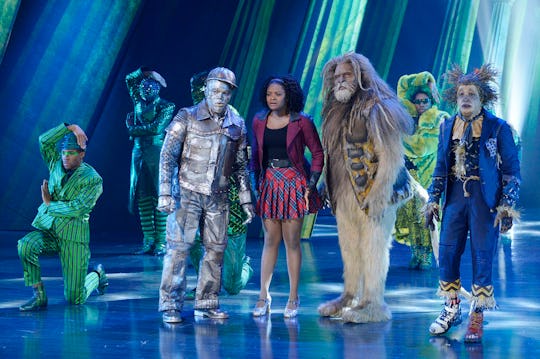 7 Reasons 'The Wiz Live!' Was NBC's Best Live Performance To Date (Sorry 'Peter Pan')
Since NBC aired its first live performance in 2013, the expectations for the special have always been high. Unfortunately for the network, in Peter Pan's case, the ratings were low, and in The Sound Of Music's case, the reviews were middling at best. So when NBC announced that it would take on Charlie Smalls' The Wiz, some might have expected a flop. But, much to this reader's delight, The Wiz Live! was NBC's best live performance to date.
Yes, the ratings have yet to come in for the special (it did just finish, after all.) But based on the positive Twitter reactions, it's clear that The Wiz Live! was much more critically popular than both The Sound of Music (2013) and Peter Pan (2014). Many felt the success of The Wiz Live! would determine whether or not NBC would continue airing live performances. Judging by social media alone, I would say there will definitely be more musicals in NBC's future.
But what made The Wiz Live! the best NBC live performance to date? What made it more better than musicals that are just as popular and loved? Well, I can point to a variety of reasons. Some of which aren't as simple as the song and dance. From the couture-like costumes to the sweet, yet simple, message, here are seven reasons why The Wiz Live! was able to exceed expectations earn an online round of applause.