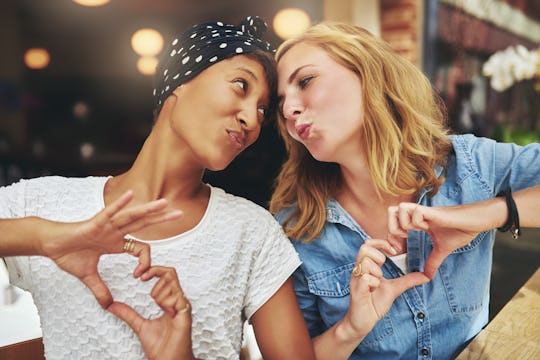 Fotolia
8 Things No One Tells You About Teaching Your Kid To Be Sex Positive
There are so many things people just can't tell you about parenthood. Whether it's the incredible, overwhelming, terrifying feeling you'll experience the moment you hold your kid for the first time, or the pitfalls that will befall even the most patient of parents when they try their hand at potty training; parenthood comes with a relentless set of unforeseeable challenges that nothing, or no one, can prepare you for. Teaching your kid to be sex positive is no different, and there are so many things no one tells you about teaching your kid to be sex positive.
Even if you feel completely confident in your decision and totally prepared and completely well equipped with all the necessary information and you're beautifully steadfast in your choices; there are some negative (and some wonderfully positive) aspects of teaching sex positivity that are just impossible to prepare for. Whether it's the endless judgement you'll be forced to endure, thanks to a society that still considers sex to be somewhat taboo, or the self-doubt you'll experience because, hey, we're all just trying to do our best and that endeavor can be overwhelming; attempting to change a predominantly patriarchal society that promotes shame and judgement when it comes to safe, consensual sexual activity one sex-positive lesson at a time can, well, be a big pain in the ass.
So, with that in mind, here are eight things no one tells you about teaching your kid to be sex-positive. Sure, it can be difficult at times and, sure, your devotion to sex positivity may even falter occasionally (we're all human, it's okay). However, I guarantee you, the hard work is more than worth it.