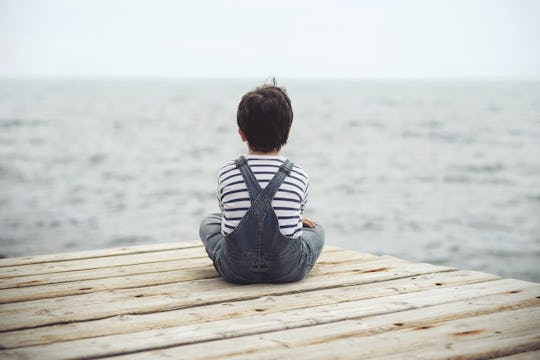 Fotolia
8 Valid Points Toddlers Make In Their Life That'll Cause You To Question Yours
Living with a toddler can feel like one long, losing battle. The tantrums! The crying! The questions! Toddlers are, for the most part, irrational beings largely driven by their emotions. Sometimes arguing with a toddler feels like you're at odds with a crazed lunatic (like when they ask you to stop the rain). However, sometimes a toddler will do something shocking, like actually say something that makes you scratch your head and go, "Well, I can't really argue that." It doesn't happen all the time, but sometimes there are some valid points that toddlers make in their life. Go figure.
My crazy lunatic toddler could go from repeating (over and over and over again, mind you) that he wants the "cold blankie" (I have no idea why he has named this blankie the "cold blankie") even though I've told him it is currently in the washer. "Cold blankie! Cold blankie!" he will say, while banging me on the arm with his pacifier. It's enough to drive any rational person to the brink of insanity, or at least wonder how this seemingly irrational human being will ever figure out that, sometimes, you just can't get what you want at the exact moment in time that you want it.
But then there are the times when he brings up truths that are pretty damn solid. For example, when he asks if he can spoon feed me my dinner and I say, "No, kids don't feed mommies. " Then he says, "But you feed me. So I feed you, too! We do teamwork!" He may have watched one too many Paw Patrol episodes, but hey, he has a point.