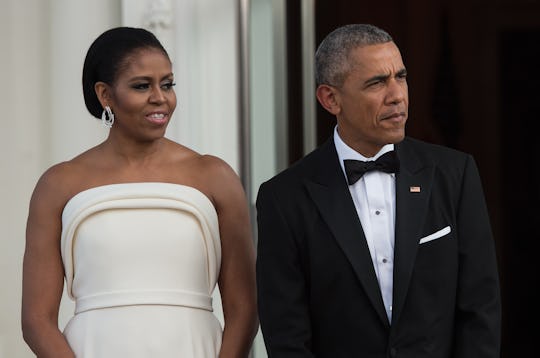 NICHOLAS KAMM/AFP/Getty Images
9 Celebrity Couples Costumes To DIY Just In Time For Halloween
If this year's Halloween festivities has you considering the DIY route for your costume, there are so many choices for you and your significant other to pull from. What's even easier to pull from, however, are celebrity couples costumes to DIY because there are literally hundreds of celebrity matches who can be used.
There's really no better time than Halloween to show your love for your favorite celebrity couple by giving the best impression of them possible. Whether it's a current day couple or one from the past, there are a plethora of ideas out there for you. For example, if the '90s were your favorite era, dressing like Angelina Jolie and Billy Bob Thornton may be your choice this year. However, if the early 2000s was where you fit in better, going as Jennifer Lopez and Puff Daddy may be what suits you best. No matter what era it is that you choose from, being able to DIY your outfit gives you the opportunity to get super creative with it.
If you're a little unsure of what celebrity couple you and your other half should choose from this year, these nine costumes will give you a little inspiration for the ghastly day.