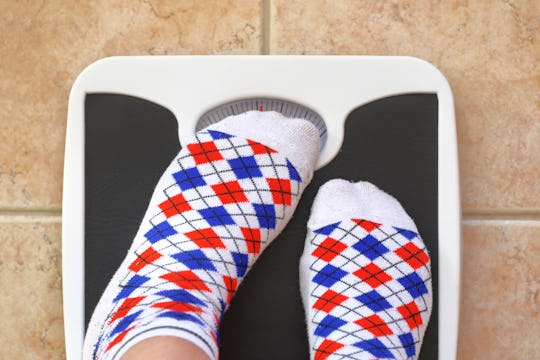 viperagp/Fotolia
9 Myths About Fat Kids That Everyone Needs To Stop Perpetuating
If you want to incite a civil discussion on the internet, it's best to avoid the topic of fatness altogether. It may very well be more divisive than the subjects of money, religion, and politics combined. And when you throw the idea of fat children into the mix: hoo boy. It's likely going to get nasty and opinionated in a hurry. However, there are myths about fat kids, that everyone needs to stop perpetuating, because some of these beliefs can do more harm than good.
Whether you're a believer in the fat acceptance movement or someone on the opposite side of the spectrum, there is one thing to keep in mind: kids, regardless of their size, are still human. There can be an appalling lack of empathy for fat people in general, and such nasty attitudes can affect children as well. Even adults who are well-meaning may make cruel comments about the kid or his or her parents that ultimately benefit no one.
Because fatness is such a hot-button conversation topic, it's helpful to investigate the actual research on the way fatness really affects children in life. Sure, most everyone has an opinion about the topic one way or another, but larger studies can shed light on false beliefs about what life is really like for kids who are fat. Read on to see whether any of these myths sound familiar.