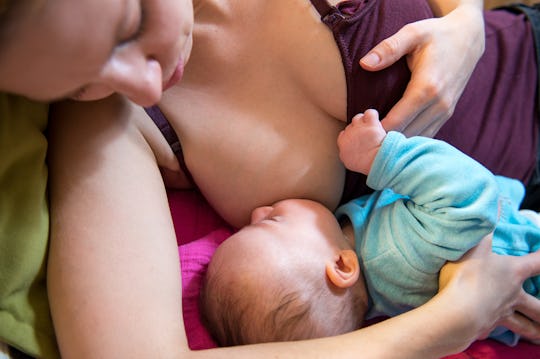 Fotolia/pimentos
9 Causes To Support This National Breastfeeding Awareness Month, Starting Today
While breastfeeding is of course an important cause all year round, August is officially National Breastfeeding Month. Over the next few weeks, organizations that work to promote the practice of breastfeeding and help nursing mothers will take part in this annual awareness campaign — and they could seriously use your help. Whether you choose to straight up donate or send your shopping dollars in their direction, there are plenty of products and causes that support breastfeeding moms to put on your radar for breastfeeding awareness month 2018.
While breastfeeding might be more widely accepted now than it was in the past, not all moms who want to nurse have the support or education they need to do so successfully. And that's true even in developed countries like the U.S.: As Romper noted in a previous article, while there are laws in place that protect nursing moms in the workplace, women still get shamed for pumping at work. That's why awareness campaigns like this one are so important, and it's also why these organizations need all the help they can get.
So if you have the resources to share, these are some excellent places to start with... not to mention a few fabulous products that are worth every penny!