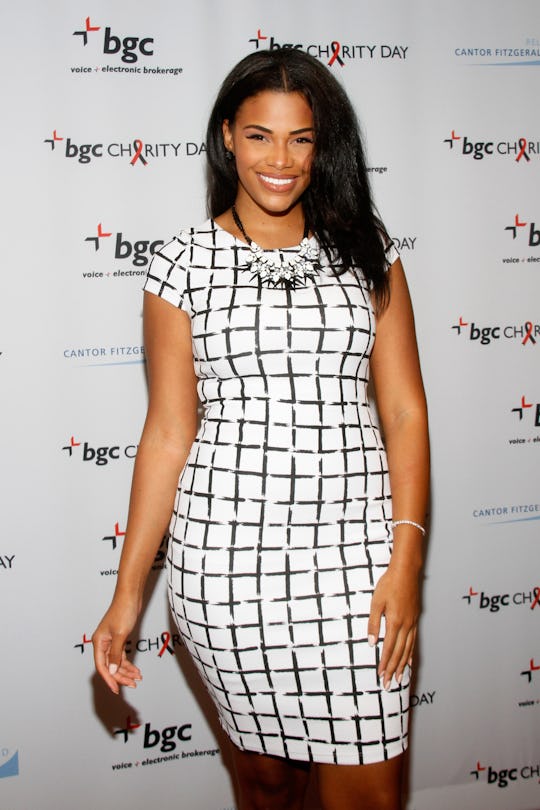 Janette Pellegrini/Getty Images Entertainment/Getty Images
A Former Teen USA Was Told Trump Doesn't Like Black People, & It Matters For All Women
Republican presidential candidate Donald Trump is facing yet another scandal. After a tape of Trump making lewd comments about women in a 2005 Access Hollywood interview was leaked last Friday, Trump has come under fire for his treatment of women. Now, a former Teen USA is saying she was told Trump doesn't like black people.
Kamie Crawford, who won Miss Teen USA in 2010, wrote on Twitter on Wednesday night that she was warned before meeting Trump — who owned the Miss Universe organization — that he might ignore her because she was black:
As the first WOC [woman of color] to win the title in almost a decade—I was forewarned prior to meeting him that, 'Mr. Trump doesn't like black people. So don't take it the wrong way if he isn't extremely welcoming towards you. If he is, then [you] just must be the 'type' of black he likes.'
The Trump campaign did not immediately return Romper's request for comment. Crawford, who represented Maryland and competed in the pageant at the age of 17, wrote that hearing Trump may not like her before they'd even met was intimidating.
"..SO needless to say, I was totally caught off guard and super nervous bc [because] this is supposed to be my boss I'm meeting—and he might not like me ALREADY?," she wrote.
Crawford also wrote that she witnessed Trump make fake puking noises behind the back of another black contestant, and wrote that he visibly ignored her, according to the New York Daily News:
Luckily for me — I was the 'type' of black he liked. He toted me around his buddies who were all there gawking at the Miss Universe girls, bragged about how 'beautiful' and 'well spoken' I was. 'She's so smart, look how smart she is,' he kept saying.
Crawford wrote about her experiences with Trump after expressing that she believed a former Miss USA contestant who claimed that Trump walked in on contestants while they were undressed. Several women have also come forward and alleged that Trump sexually assaulted them. Trump has denied the sexual assault allegations. Trump's campaign has not responded to Romper's requests for comment.
Crawford also thought it was important to speak out because if Trump wins the election, he will be the president representing all black people; not just a certain "type" of black people.
Although Trump has tried to appeal to black voters, he has made remarks that some feel shows he is ignorant of the problems present in black communities. After the first presidential debate, Trump was criticized for talking about black on black crime and saying how necessary it is to "bring back law and order" to communities of color when asked about police violence against blacks, which is an entirely separate issue.
And perhaps because of Trump's stance on race, Kamie Crawford has made it public that she will be voting for Hillary Clinton.