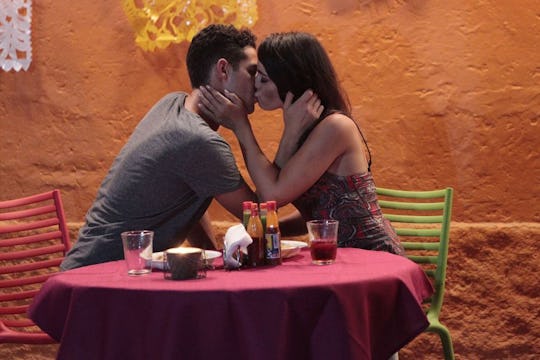 Rick Rowell/ABC
Are Wells & Ashley Engaged After 'Bachelor In Paradise'? Fans Are Rooting For Them
The moment Bachelor Nation has been waiting for is finally here: Wells Adams and Ashley Iaconetti were finally smashed together for a date in paradise and sparks flew. So are Wells and Ashley engaged after Bachelor in Paradise? Uh, fans definitely have some thoughts about it.
Ashley I. has been profoundly uncoupled all season long, after one tepid (but surprisingly entertaining) date with Daniel Maguire. Mostly, she's just been pining over Jared, who came back this season right before Ashley and wound up coupling up with Caila. Ashley arrived prepared to rekindle their flame, only to find him deeply into someone else. It's clearly been taking its toll on the group, as well, since, the moment Wells walked in, every single person on the beach — including the still very single twins — began campaigning for him to use his date card on Ashley.
After a quick bonding sesh over their mutually cool Instagram accounts, Wells agreed to take her out on his taco date (to the literal applause of the full cast). They hit it off really well, even addressing Ashley's lingering feelings for Jared and whether she would end up using Wells as a means to make him jealous.
Ashley assured him that she was ready to like someone new, he seemed genuinely into her (if a little guarded about her emotional availability), and he even went in for a really good-looking kiss! But considering that Bachelor in Paradise wraps up next week, it seems super unlikely that the pair will get engaged. One week is a lightning fast courtship to end in a proposal. We've been getting strong hints all season that three couples will leave paradise engaged, but there could be other pairings at the end of the show who have been dating for the full six weeks.
Grant and Lace have been together since the beginning. Jared and Caila and Amanda and Nick seem like other long-haul contenders. It just seems way too soon for Wells to pop the question, no matter how successfully he and Ashley are able to hit it off. What could very well be possible, however, is that they leave the season still interested in dating each other and/or that they pursue a relationship outside of the show. Ashley is New York-based and Wells lives in Nashville, so the distance may be a deciding factor in whether or not they try to stay together. But if fans have anything to say about it, they should be giving it a shot.
Fingers crossed we'll see more of them on each other's Intagram accounts once the show wraps. #Wellsley forever.