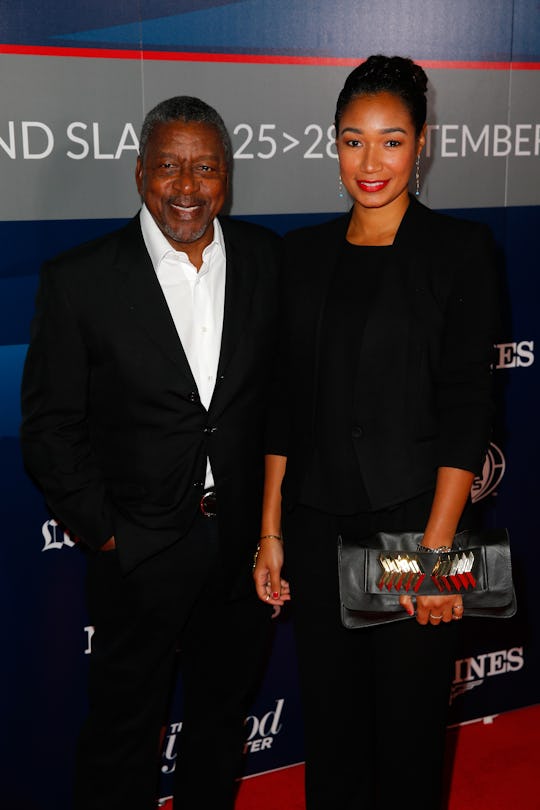 Joe Scarnici/Getty Images Sport/Getty Images
BET Founder Reportedly Turned Trump Down For A Cabinet Position, Wasn't Interested
When it comes to President-elect Donald Trump's Cabinet, nothing should surprise America anymore. What's that? Reportedly, Trump offered the founder of BET a Cabinet position, despite the fact that he has no government experience? Yup, just another Tuesday!
Bob Johnson, the founder of Black Entertainment Television and the country's first African-American billionaire, told CNBC on Tuesday that he met with Trump earlier in the month and, although they had met to discuss other matters (like, it seems, how Trump can appeal to African-Americans after a campaign full of racism), the president-elect reportedly brought up the idea of Johnson serving in his Cabinet. Johnson, however, wasn't interested, telling CNBC,
It was an easy discussion, because I wasn't coming there on a job interview. He hinted at something I could be interested in, and I quickly shut that down. It was a Cabinet position.
He declined to tell the interviewer exactly what position Trump had mentioned at the meeting, which also included top Trump advisors Steve Bannon, Reince Priebus, and Jared Kushner, but he reportedly turned it down because, he said,
I can't work for the government ... because to me as an entrepreneur trying to work in a government structure where you got to go through 15 different layers of decision-making to get want you want done doesn't fit my mold.
The Trump team did not immediately respond to Romper's request for confirmation of Johnson's account.
Trump and Johnson have known one another for years, although Johnson supported Hillary Clinton in the election. And in the CNBC interview, Johnson defended the president-elect, saying he didn't think he was racist, despite what many Americans believe.
Johnson is not the first person without government experience to reportedly be considered for a role in the new administration. Leaving aside the fact that the president-elect himself has no experience in the arena, news broke on Tuesday that Trump was expected to nominate Stephen Mnuchin for Treasury secretary. Mnuchin is a former Wall Street banker and Hollywood financier, and he has never worked in government.
There's a reason that past presidents have mainly offered Cabinet positions to people with government experience. Government is a very different beast from the private sector, and it's good to have people who know how to work in it be the ones running it.
Plus, when people come in from the business world, there's the whole conflict of interest problem. The New York Times (which, according to our president-elect, is either "failing" or "a world jewel," depending on the hour) has a staggering run-down of the potential conflicts of interests that could influence Trump. Similar issues apply with Cabinet picks, who might be tempted to do what is best for their own wallets rather than for the American people.
It's probably a good thing that Johnson turned Trump down — although, who knows who Trump might offer the unnamed position to now?