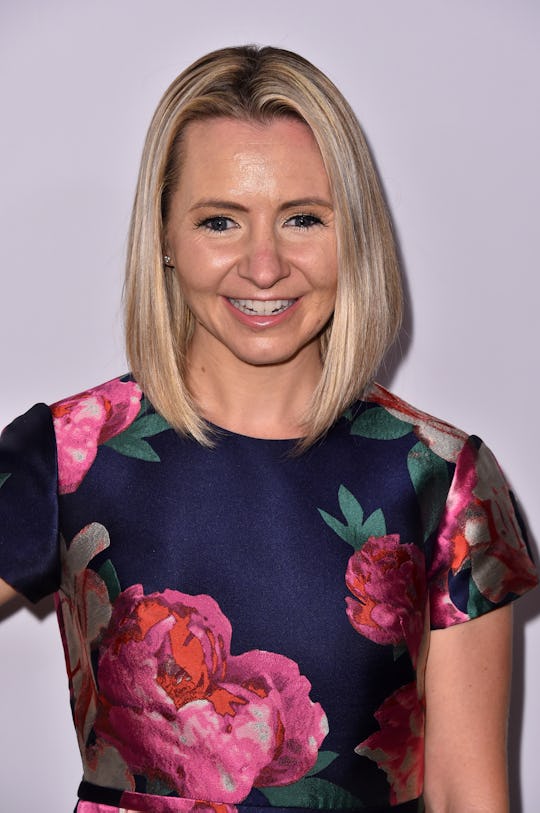 Alberto E. Rodriguez/Getty Images Entertainment/Getty Images
Beverly Mitchell Shares Miscarriage Story In Heartfelt Thanksgiving Blog Post
Along with turkey and all its fixings, Thanksgiving is often a time for giving thanks for the past year. But along with the good, it is important to reflect on the painful experiences as well. In a heartfelt Thanksgiving blog post, actress Beverley Mitchell opened up about the miscarriage that she and husband Michael Cameron went through earlier this year. Her post sheds light on the importance of talking about pregnancy loss, despite how difficult it may be.
Mitchell, who shares son Hutton Michael, 3, and daughter Kenzie Lynne, 5, with Cameron explained in a blog post on Thanksgiving that the couple lost recently lost a pair of twins due to miscarriage, as People reported. In her post, Mitchell wrote that just a few months ago they learned of the pregnancy and began preparing for life with two more children.
But the excitement was painfully short-lived. "A few weeks later, our new dream of our growing family came crashing down; we had a miscarriage," she wrote. Along with shock, Mitchell described feeling like she had to stay strong, despite the constant reminders of her loss, according to the Daily Mail. "I had to jump on a plane and go to work being surrounded by babies and kids while I was still miscarrying. That was interesting."
But months later, she was able to express herself in long form. As she explained in the post, and E! News reported, Mitchell never imagined that she would miscarry after having two healthy pregnancies. Along with not knowing much about miscarriage, she also believed that she didn't know many people who had miscarried:
It wasn't until I started sharing our loss that I found out many people I knew shared the same scars. I was now part of a group, the unspoken and hidden group who mourn their losses in the shadows. This was the hardest part, suffering in silence. Every time I shared what we were going through I made people uncomfortable, no one ever knows what to say, and to be honest, there is nothing to say.
Mitchell isn't the only one who has felt unable to talk about their loss. According to a 2015 poll conducted by the UK nonprofit Tommy's, two-thirds of women who have experienced pregnancy loss reported feeling unable to even talk to their best friend about it. Along with concerns over making those around them feel uncomfortable, feelings of guilt often lead women to stay silent. Parents reported that 41 percent of men and women who had experienced a miscarriage felt responsible for the loss, despite the fact that most miscarriages are the result of factors outside of the mother's control.
As Mitchell explained in her post, talking about a miscarriage can be the first step in the healing process:
Most people who are sharing their story, we aren't looking for anything just the opportunity to share their story. It is with sharing it that the healing begins, the acceptance that it happened, it is when you ignore it or pretend that it never happened that you cause more pain. Dismissing it almost makes it worse.
Despite all that she and her family have been through over the past year, Mitchell ended things on a positive note. She and Cameron still dream of having more children, but in the meantime, she's focusing on the ones around her. "If we are blessed with more children they will fill us with more love," she wrote. "But for now, I look at my family and I am grateful, blessed, and thankful." That's all anyone can do — love on the family that you have and make the most of this holiday season. My thoughts are with Mitchell, Cameron, and their two children.
Season 2 of Doula Diaries shares the stories of fearless doulas helping their clients take control of their births and make tough choices that feel right to them. Watch the first episode of the new season Monday, November 26th.