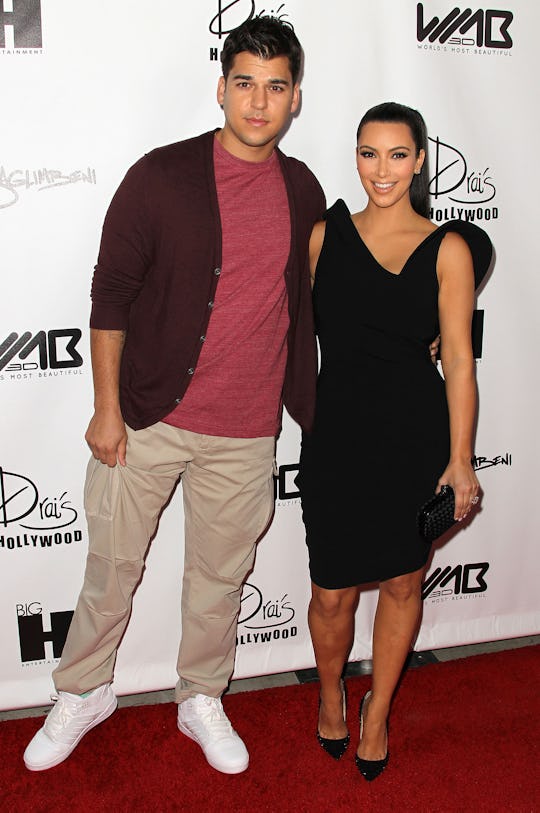 Frederick M. Brown/Getty Images Entertainment/Getty Images
Celebrities Celebrate National Siblings Day & Remind Us They're Human Too
It's National Siblings Day! Time to tell your brothers/sisters you love them, or maybe to remind them of all the embarrassing dirt you have on them from when they were a kid. It's also time to scroll through your favorite famous person's social media, because celebrities celebrate National Siblings Day too. And there's nothing like finding an adorable childhood photo of your favorite celeb with their sibling to remind you that stars really are just like us (except richer and more glamorous).
National Siblings Day, observed on April 10, isn't an officially recognized holiday in the United States, but it's certainly recognized online, with thousands upon thousands of social media users posting under the hashtag #NationalSiblingsDay. The holiday was founded by a New Yorker named Claudia Evart, after she lost both of her siblings at a young age. It's a chance for those with brothers and sisters to take some time to be grateful for that sibling that simultaneously drives them crazy and makes their life a hundred times better. Accordingly, social media has filled up with reminiscences both heartwarming and hilarious.
Rob Kardashian kicked off the celebration earlier in the weekend, by sharing some Snapchats his sister Kim sent him on his Instagram. "In honor of Rob's big day," Kim says in one, using the app's baseball filter. "Sister love," Rob captioned it, reminding us that these siblings keep up with each other in adorable ways.
Singer Christina Perri took things to the next level with a full-on photo collage of her and her brother Nick, including some super-cute kid pictures as well as a couple from those wonderful, awkward teenage years. Excellent Star Wars costumes.
Honestly, though, as always, I think Ellen Degeneres said it best:
Read on for more excellent celebrity sibling celebration. Special bonus: a couple of puppies!
And though this is only from the Rachel McAdams fan Twitter, since she doesn't have an official account, these pictures of her and her siblings are too cute not to share:
It's always lovely to be reminded that your favorite celebrities didn't just walk out of the sea, fully formed and ready for their close-up. They're real people, with real families, and just because they gained a few million social media followers, it doesn't mean that those bonds lessened or disappeared. Whether their siblings got famous (cough-cough, Kardashians) or not, these celebs are still into the power of family, and what better day than National Siblings Day to celebrate that?