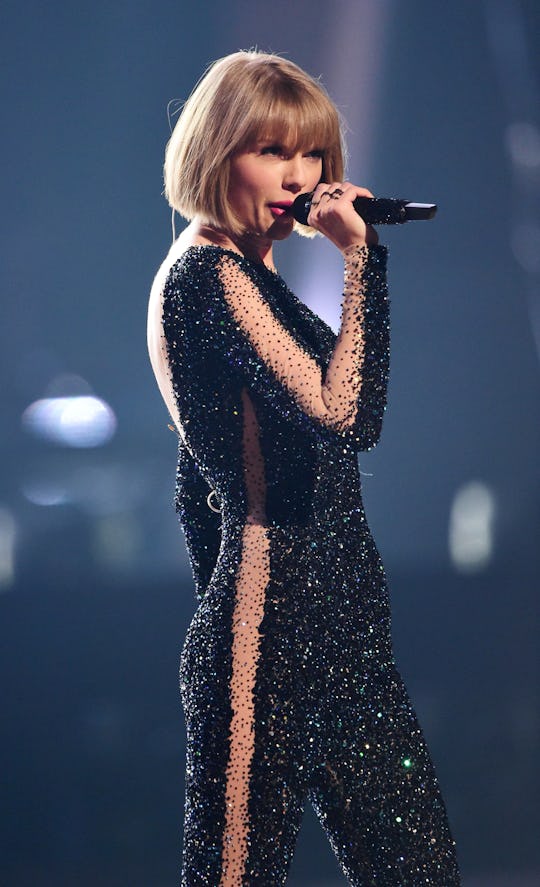 ROBYN BECK/AFP/Getty Images
Celebrities' International Women's Day Quotes Show Men Get It, Too
March 8 might seem like just any ordinary day, but if you're a woman, it's not. Who runs the world? Girls! It's International Women's Day, and in case you didn't know, IWD is a day is all about women and men (yep, dudes, too) joining together in fighting for gender equality, in addition to recognizing the social, economic, cultural, and political achievements of women. Basically it's a day to be positive and to spread love for women. So much so, that celebrities are honoring International Women's Day on social media like crazy. #LoveIt.
Below are messages from just a handful of the famous faces speaking out about the big day. From Taylor Swift and How to Get Away With Murder's Viola Davis to Bill Nye the Science Guy and ex One Direction member Zayn Malik...tons of famous peeps are letting the world know where they stand when it comes to women's rights. And refreshingly, there were very few haters in evidence Tuesday. No one seemed to rain on women's parade.
And how cool is it that the men are pitching in? It's so important that well-known men like Malik and Nye are expressing that feminism is important to them, too. Thanks, guys.
Check out what the celebs are posting on social media, below. Emma Watson is going all out for women's rights. She recently announced that she was taking a break from acting to focus on her work as an ambassador for the U.N.'s HeForShe initiative for gender equality. She explained her decision in an interview with U.K.'s Esquire and said, "It's so awesome to be at the forefront of that wave and that energy and just being able to channel that which I found mildly horrifying — all of the crazy attention on me — and doing something good with it, it just feels like I'm really doing what I'm meant to be doing."
Amen, Bill Nye, and all of the famous feminists who showed up on social media today. We've come a long way.