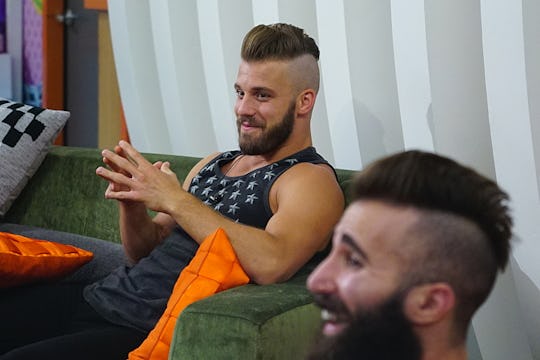 Sonja Flemming/CBS
Does Paulie Have The Round Trip Ticket On 'Big Brother'? His Time May Not Be Over
Oh, how the mighty have fallen. Even though Zakiyah was evicted on Thursday night, Paulie was still somehow convinced that he was in control of the house. On Sunday night, Victor became HOH and Paulie believed that this was somehow still good for his game because Victor was a part of the all guys alliance. Unfortunately for Paulie, he was highly mistaken. Victor, with the back-up of his boy, Paul, decided to take a shot at Paulie this week by nominating him and Corey for eviction. With the majority of the house now turned against him the only shot Paulie has of avoiding jury house is if he has the Big Brother round trip ticket, but does Paulie have the round trip ticket on Big Brother?
His brother, Cody, seems to think he does. On Saturday Cody Tweeted, "Paulie has the round trip no doubt #notworried #neverworried #keephating." Of course, this doesn't really mean anything since Cody has no way of actually knowing whether or not his brother has the round trip ticket, but it's good to see Cody remains hopeful. Or maybe delusional is the correct word? Either way, for the most part fans are praying and hoping that Paulie doesn't have the round trip ticket. Just about everyone is ready to see Paulie leave the house for good, and it would be very disappointing to see him return to the house when so many other preferred houseguests didn't get that chance.
Even if Paulie has the round trip ticket, it'd still be hard for him to come back from his epic downfall. The only people he has on his side in the house are Nicole and Corey, which means the house is divided three to four, and not in their favor. The only way Paulie might be able to continue survive in the game would be if one of the them became HOH next week. Still, with the next care package being for Co-HOH that still may not be enough to save him.