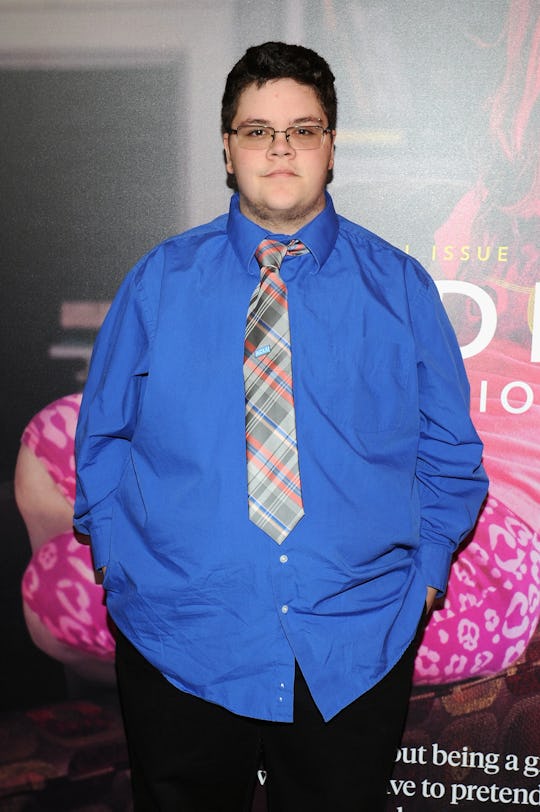 Brad Barket/Getty Images Entertainment/Getty Images
Gavin Grimm Makes 'TIME's Most Influential People
TIME magazine has released its annual list of the 100 Most Influential People in the world, and it includes an incredible array of change-makers, entrepreneurs, scientists, writers, and more. Perhaps one of the most notable inclusions this year's is Gavin Grimm, the youngest person on TIME's 2017 Most Influential People list. At just 17 years old, Grimm has become one of the country's most prominent activists for transgender rights, all because he "took the risk of speaking out about the most impossibly personal subject — what bathrooms we use," said TIME editor Nancy Gibb in a letter to readers. It also appears that Grimm might be the first trans teenager to ever appear in TIME's Most Influential People, which is history-making. (Laverne Cox was the first transgender person to appears in TIME's list two years ago.)
Grimm didn't plan to became the center of the transgender rights movement in the United States. But when the Gloucester County, Virginia, school board voted to bar transgender students from using the restroom according to their gender identity — a move made in direct response to his trans identity — Grimm sued the school board, citing Title IX violations. Grimm's case made it all the way to the U.S. Supreme Court, which ruled in March to send it back to the U.S. 4th Circuit Court of Appeals when the Trump administration lifted Obama-era transgender bathroom protections for students.
Grimm's fight isn't "just" about bathrooms, which is what makes his inclusion in TIME's Most Influential list so important. As trans activist Janet Mock writes in her profile of Grimm for TIME, his fight is about "the reductive, dirty debate about trans people's right to exist in public spaces without hostility, harassment and violence."
Gavin Grimm, whether he ever intended to be or not, has become a powerful, positive force within and for the LGBTQ community — and he hasn't even yet graduated from high school. What makes his story so inspirational is that he fully recognizes that whatever happens as his fight for trans rights continues, it will do nothing to erase or undo his awful experiences of trans discrimination, but he knows its important to keep fighting for his fellow trans peers. "This fight is bigger than me," he wrote in The New York Times the day after the Supreme Court ruling.
Grimm remains undaunted by the judicial setback and has vowed to continue his fight for trans rights. Mother Jones hailed Grimm as a "transgender teen hero." In an op-ed for Broadly, he wrote:
Regardless of what comes next, on an individual level and on a national one, things will be okay. Even our darkest moments are only moments, however permanent they may seem. Love is the heartbeat of our community, and that can never, ever be defeated.
If that doesn't make for an influential person, I don't know what does.
You can see the full list of TIME's 100 Most Influential People at their website. The special double issue of TIME hits newsstands this Friday.