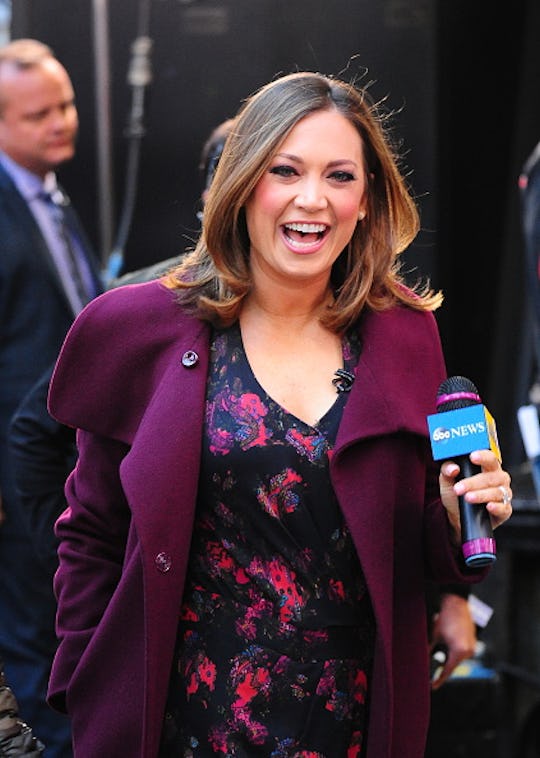 Ginger Zee Earns A Perfect Score On 'Dancing With The Stars,' & She Totally Deserves It
At the end of Ginger Zee and Val Chmerkovskiy's gorgeous Viennese Waltz to Whitney Houston's classic "I Have Nothing," on Monday's Dancing With the Stars, Carrie Ann Inaba cried out in jubilation, "It was perfection!" Apparently the other judges thought so too, as it earned Ginger and Val the first perfect score on Dancing With the Stars this season.
From the very beginning of the competition, Zee has been turning in some pretty amazing performances, just enough to stay ahead of the pack, but not enough to make her the clear frontrunner. Monday night's beautiful performance and perfect score just might be the thing that pushes them straight to the top. We've said it before, Ginger Zee is the one to beat.
The theme of the week is "Icons," with each pairing performing a dance to a song by an iconic performer. But that is not the only challenge the couples face. For the first time this season, they must perform two dances, the second routine part of the "Battle of the sexes," in which the women and their partners face off against the men and their's. And as if this wasn't stressful enough, this week there is a double elimination. For this reason, everybody was feeling the pressure, and everybody brought their A-game.
Before this week, Zee's best dance was her "Disney Night" routine, a beautifully performed interpretation of Beauty and the Beast, in which she was the world's most perfect Belle. But week 7, Zee's performance totally eclipsed that one. The hair, the makeup, the unbelievable dress, all added to the simplistic loveliness that was this routine. But even more impressive was the emotional depth. Zee and Chmerkovskiy have incredible chemistry, and this week it truly showed in the dance. While waiting for scores, Zee spoke about the emotive quality of the waltz, and the difference between being well-rehearsed, and truly feeling it. "I've been so well-prepared by Val. And now to feel it really," she said, still breathing heavily, "that feels really good."
But I can only imagine that it felt even better to see that emotional connection to the dance reflected in a perfect 30/30 from the judges.