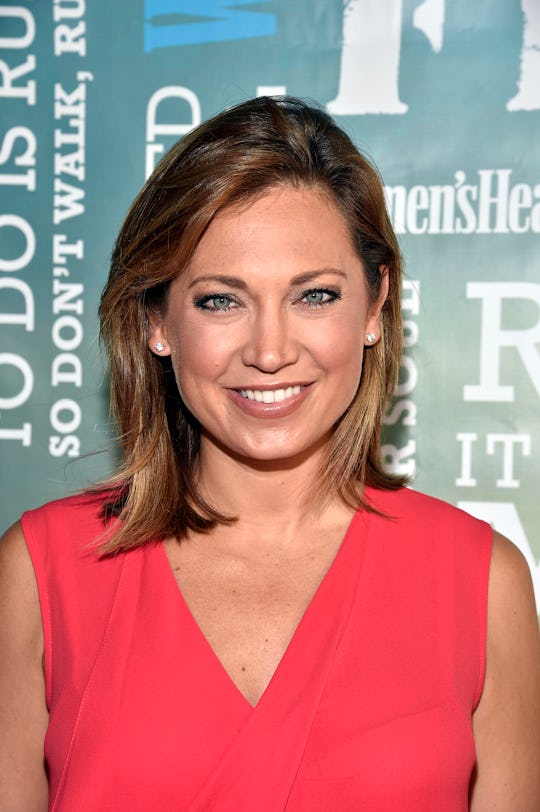 Bryan Bedder/Getty Images Entertainment/Getty Images
Ginger Zee Opens Up About Her Battle With Anorexia On 'Dancing With The Stars'
On Monday night's Dancing With the Stars, the stars opened up about their most difficult struggles in the video packages before their second dance of the night. Ginger Zee decided to be open about her own battle with anorexia as a young teenager, which is an incredibly brave and difficult thing to discuss with the world on live television. Many who struggle with eating disorders have a hard time talking about it even with the people closest to them, so it's huge that Ginger decided to share her experience with the world.
According to Ginger, her parents got a divorce when she was a child, and this was the catalyst that led to years of severely disordered eating. She said that the bulk of it, when her disorder was at its peak, happened between the ages of 10 and 14 years old. Of course she is still deeply affected by body shaming, but she has worked hard to overcome it and has obviously come so far ever since. According to her video package, her fascination with the weather began as a teenager watching thunder storms over Lake Michigan, and soon she was chasing tornadoes. Her career skyrocketed from there, and now she is the Chief Meteorologist on Good Morning America. ‌
Ginger's past struggles with anorexia have also not stood in her way as she stays decidedly at the top of the leaderboard on Dancing with the Stars. On Monday's episode she performed an intense Paso Doble trio with partner Val Chmerkovskiy and troupe dancer Artem Chigvintsev to David Guetta's "Shot Me Down." She finished the night with a quickstep to "Fire Under My Feet" by Leona Lewis, who actually performed the song live in the middle of the dance floor. Her combined scores for both of these dances and the votes from the audience earned her a spot in the finals, over Antonio Brown and Wanya Morris.
Ginger is not the first talk openly about her struggles with anorexia and disordered eating on television this year. A few weeks ago Jules Wainstein on The Real Housewives of New York also discussed how disordered eating had affected her life. While body shaming and the intense scrutiny of women's bodies is still the norm, it is heartening to watch women talk about their real difficulties with eating disorders so publicly. Hopefully Ginger and Jules' courage and honesty will help inspire and encourage women and girls everywhere, so they know that at the very least, they are not alone.