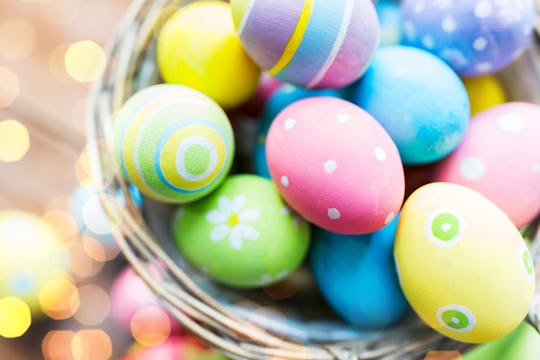 Syda Productions/Fotolia
7 Easter Bunny Traditions Real Parents Do To Keep The Holiday Magic Alive
Easter is right around the corner, and if you are celebrating it with your kids, you're probably planning all the fun activities and gifts that are a part of this special holiday. For little ones, the thought of getting a visit from the Easter Bunny can be more exciting than candy or presents, and becoming the Easter Bunny for them is equally exciting for you. But how do parents do the Easter Bunny? Is there a set tradition, like Santa coming down the chimney with a bag of presents?
Sure your egg hunts, egg coloring activities, and Easter baskets will take center stage on Easter, but if you don't get a visit from the Easter Bunny, it will take all the magic away. For younger kids, it's really easy to come up with tons of imaginative ideas on how to do the Easter Bunny, because to be honest, they'll fall for anything. But if you have older children, you may need to be a little extra creative due to their more curious and attentive natures.
For some tried and true Easter fun for kids of all ages, here are some magical ideas from parents on how they do the Easter Bunny and create those sweet traditions.