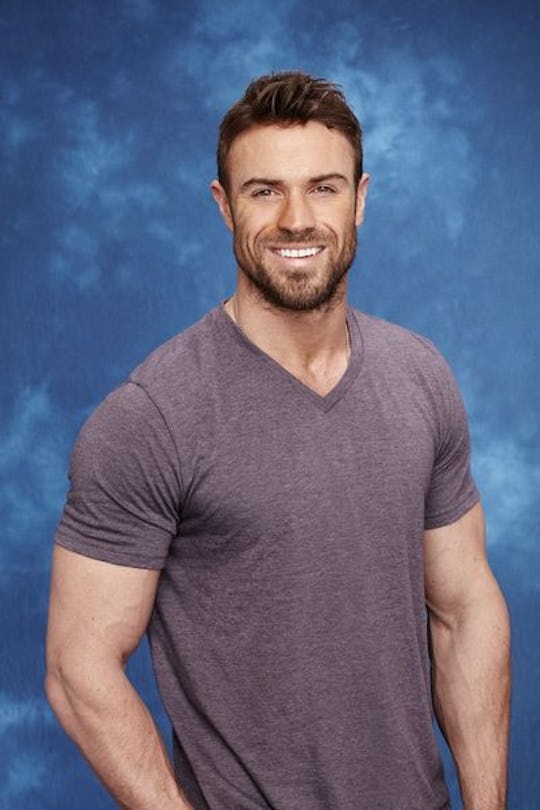 Craig Sjodin/ABC
How Does Chad Know Grant's Ex-Girlfriend? 'The Bachelorette' Star Is A True Troll
He's done it again, you guys. From the very beginning, Chad Johnson has established himself as the ultimate Bachelor villain. As one of Bachelorette JoJo's suitors, he isolated himself from all the other guys (except Daniel), by being overly aggressive and sometimes outright threatening. Even when he was sent home, he refused to go quietly. While the guys expected him to disappear the way most rejected Bachelors do, Chad returned to the house to create even more mischief. If possible, his antics online have stirred up even more drama than on screen. Recently, Chad posted a picture of himself on Instagram with fellow Bachelorette and Bachelor in Paradise contestant Grant Kemp's ex-girlfriend, Jen. So how does Chad know Grant's ex? Chad is a true troll.
Chad's online trickery started at the beginning of June, when the first episodes of The Bachelorette were airing. Kind of hilariously, he began buying some of the other guys' domain names, such as robbyhayes.com, and redirecting them to his Instagram. Already, Chad had pretty much established himself as the series villain, messing with his competitors with a childish glee, like a malevolent spirit or Peeves the Poltergeist from Harry Potter. He's now let the domain names drop, but he's got a new online mode of attack, and he's taking it one step further.
First he posted this bombshell of an Instagram collage, with pics of him smooching Robby Hayes' ex-girlfriend, Hope Higginbotham.
Most Bachelorette fans know by now that Robby was accused of breaking things off with Hope, his girlfriend of four years, in order to go on The Bachelorette. In fact, he brought this rumor up to JoJo on the hometown dates episode, presumably in order to assuage her fears by denying it. Whatever the truth, Chad and Hope seem to have gotten their revenge.
But of course, Chad is not done. Not even close. He recently posted this cozy pic with Jen Green, who is Grant Kemp's ex-girlfriend.
As soon as JoJo's season of The Bachelorette aired, a friend of Jen's allegedly put Grant on social media blast in a detailed tweet, accusing him of using Jen's reality TV connections (she's a reality show producer) to get cast on the show and then unceremoniously dumped her and turned off his phone. With the help of my new favorite anti-hero Chad Johnson, she is now trolling him hard.
Interestingly, both of these ladies have now set their Instagram accounts to private. So how does Chad know them? It seems unlikely that he just ran into them somehow. Did he look them up to arrange a meeting? Does he have a larger goal here? Should Jordan be nervous? I just can't wait to get the rest of my answers on the Men Tell All episode of The Bachelorette.