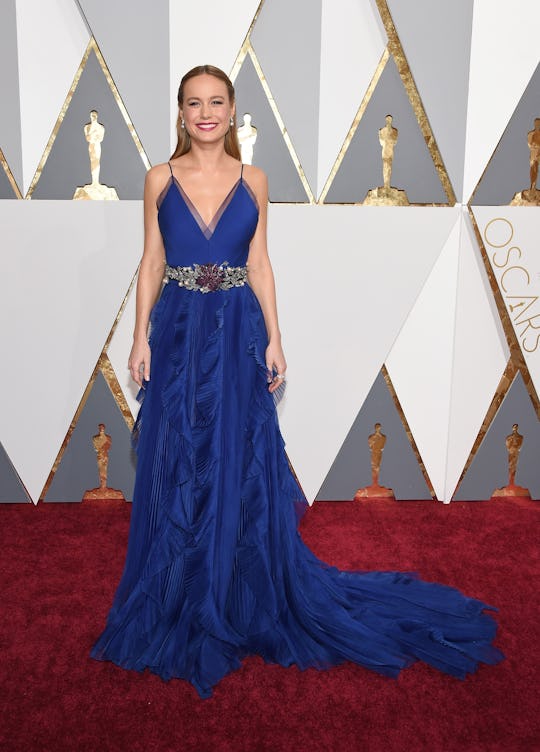 Ethan Miller/Getty Images Entertainment/Getty Images
Here's How To Stream The 2017 Oscars
Each year Hollywood's biggest and brightest stars come together to celebrate the exceptional work that's been done in the last year of film. The Academy Awards, or the Oscars, is a night of celebration, jokes, and of course, the awards themselves. What will win Best Picture? Who will walk away as the Best Lead Actor and Actress? Will Lin-Manuel Miranda get an Oscar, thereby completing his EGOT? There's so much that could happen, which is why you'll want to watch it live. So here's how to stream the 2017 Oscars so you don't miss a thing.
The Oscars will be airing on ABC, which means you can stream the event using the network's live stream on ABC.com as well as the ABC app. All you need is a cable subscription. If you don't have a cable subscription, you can also watch IMDB's first ever live viewing party. The viewing party will be a companion show to the Oscars, according to Business Wire, and will provide viewers with an inside look at the big night. The broadcast will begin a half hour before the Oscars at 8 p.m. ET and will stream live on IMDB.com, Twitter, and the video platform Twitch. The live show will also include pre-produced interviews with nominees Justin Timberlake and Jeff Bridges.
Alternatively, you can watch the Oscars' official behind-the-scenes look at the ceremony by watching The Oscars: All Access on Oscar.go.com. The live stream will include exclusive interviews with the nominees, presenters, and performers on the red carpet and go backstage and into the audience during the awards ceremony.
Unfortunately those are your only main options to see the Oscars, however, just like with every awards show, the most memorable moments will be all over the internet before the night is done, so you won't really miss all that much if you can't stream it, thanks to Twitter. However, if you really do feel the need to see the winners get their awards as it happens, you may want to start figuring out who's Oscar party you're going to, otherwise you may miss out.
This year, talk show host Jimmy Kimmel is hosting the award show for the first time and he's sure to be a hit. He just hosted the Emmys again last year and killed it, so there's no doubt he'll do well with the Oscars. Besides Kimmel, all the stars will be out for the big event, including nominees Viola Davis, Ryan Gosling, Emma Stone, Denzel Washington, Ruth Negga, Casey Afleck, Natalie Portman, and Dev Patel, just to name a few.
Whether you watch the show live or not, it's surely going to be an entertaining night. The 2017 Oscars airs on Sunday, Feb. 26 at 8:30 p.m. ET on ABC.