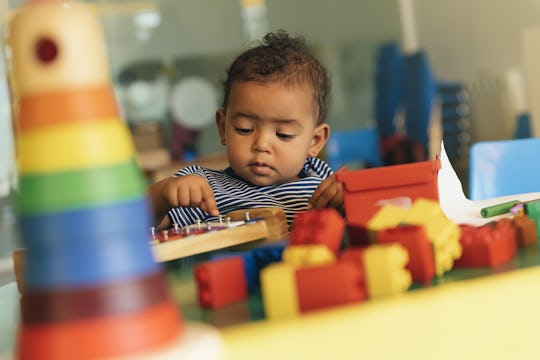 santypan/Fotolia
Everything You Need To Know About How Day Care Affects Your Childcare Tax Credit
While you bask in the sunshine and beauty of spring flowers, don't forget that it's also time to do your taxes. When you were single, doing your taxes was a piece of cake, but now that you have kids, you may be confused on how to navigate expenses and exemptions. If you work and need to send your child to day care, for instance, you know how expensive it can get, with a huge chunk of your paycheck going to the costs. But is day care tax exempt?
While day care itself isn't specifically tax exempt, if you do meet certain requirements, there is a federal child and dependable care tax credit you may be eligible for. It's called the Child and Dependent Care Credit, and according to the Internal Revenue Service (IRS), its calculation depends on your adjusted gross income and your work-related childcare expenses — up to $3,000 for each child. This credit could be a huge relief for many families, because according to a study by the Economic Policy Institute, the cost of childcare for a 4-year-old is more expensive than the in-state public college tuition in nearly 23 states across the country.
So, if you are hoping to get a childcare tax credit this year, here are six requirements that you need to meet. You can also use the online Am I Eligible to Claim the Child and Dependent Care Credit tool from the IRS website for a more customized answer if needed.