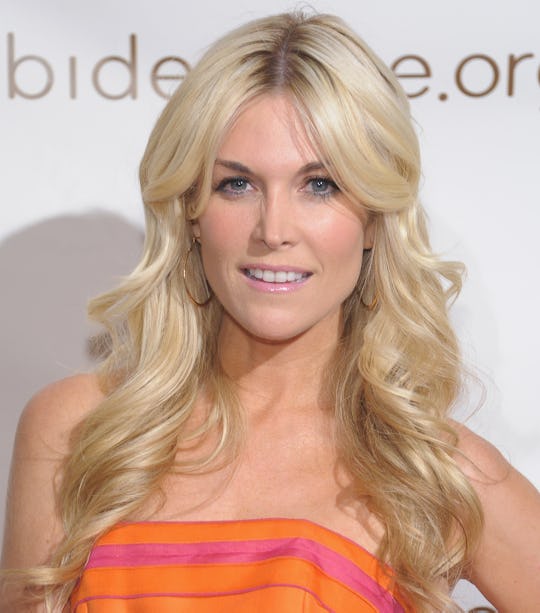 Michael Loccisano/Getty Images Entertainment/Getty Images
Tinsley Mortimer Embraces Social Media
The only place to follow the lives of the women on The Real Housewives of New York better than the show itself is through social media. And since she's plenty present on both Instagram and Twitter, is Tinsley Mortimer on Snapchat? The RHONY newcomer is known for being a New York socialite, so it would make sense that she be available on any social media platform, but it looks like her presence on Snapchat may have gone away in the past year, if it was ever there at all.
It's understandable though, since she's obviously been kept busy as the newest cast member of RHONY. The only clue that Tinsley was once on Snapchat at all is a lone photo she posted on her Instagram account with the pretty flown crown filters we all love. She captioned it with "Snapchat 101," but apparently she wasn't into it enough to keep it around.
Or, it could be that it was never Tinsley's photo at all, but instead her friend's, who is pictured with her. Tinsley isn't the only member of the RHONY cast who has chosen to go without a Snapchat account though, as Dorinda Medley and Bethenny Frankel, among others, don't either. So in Tinsley's case, Instagram and Twitter will have to do.
Until recently, Tinsley's social life was even more hectic than before. Just last year, she was arrested for trespassing. According to the report, Tinsley had gone to her ex-boyfriend's Palm Beach home and found him with another woman and proceeded to cry and scream outside until the police arrived. And before that, she'd been arrested for a similar crime at her ex's other home. Needless to say, bringing her on to RHONY came at the right time.
According to the Observer, Tinsley views the chance to be part of the cast this season as a great opportunity for herself moving forward. "It was just the right time after everything I'd been through in Florida with my relationship," she said. Tinsley added that being asked to be part of Season 9 of RHONY "actually broke the cycle and allowed me to step outside of it."
Under this photo of herself looking as healthy and glam as ever, Tinsley captioned it to reiterate her grateful attitude toward the show and reflect on how far she's come with "Picture this...at this time in 2016, I was taking a mugshot! What a difference a year makes! #1year #Thankful #RHONY."
It doesn't look like Tinsley has a Snapchat handle, but the RHONY star is obviously all about that Instagram life enough to give fans what they want in-between episodes.