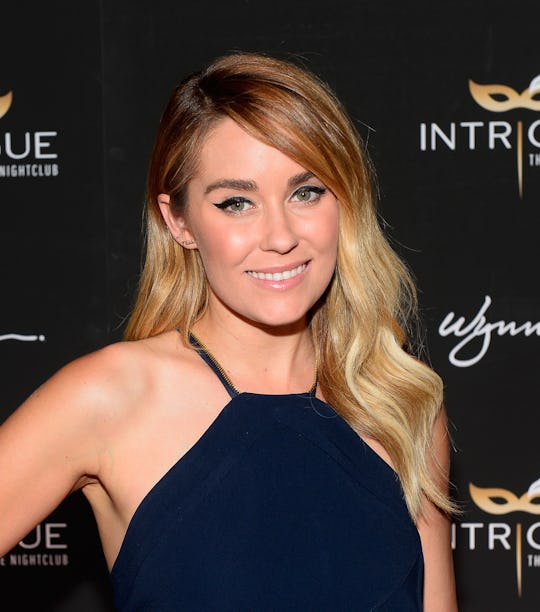 Bryan Steffy/Getty Images Entertainment/Getty Images
Lauren Conrad Reveals Her Baby's Gender
It has been a little over 10 years since one of the (arguably) greatest television shows of our time graced television screens everywhere. The Hills introduced the world to 21-year-old Lauren Conrad and her friends as they navigated through their love lives and friendships. But now Conrad and friends are all grown up, and the reality star turned fashion designer is expecting her first child. On Friday, Lauren Conrad revealed her baby's gender in the sweetest and most simple Instagram post.
Conrad, who is expecting her first child with husband William Tell, did not decide to keep fans guessing or reveal her baby's gender in some kind of over the top way. There were no pink and blue cupcakes or boxes filled with colored balloons during Conrad's gender reveal. Instead, Conrad opted for an Instagram post where she announced that she and her husband are expecting a boy, and it could not be more exciting.
In an homage to her grandmother, Conrad announced the baby's gender in a simple photo post. "I found this adorable birth announcement while helping my grandmother move and I thought it was the perfect way to share that William and I are expecting a baby boy!" Conrad wrote in the photo's caption.
Conrad and Tell, who announced they were expecting at the beginning of 2017, have kept out of the spotlight since the announcement. Instead, Conrad has opted to keep fans updated with little glimpses of her bump on Instagram, which makes this gender announcement all the more exciting — it's just one more personal look into Conrad's first pregnancy. After seeing Conrad on television, living her life for so long, any detail about her off-screen life is completely welcomed.
This could not be a better time for Conrad to be pregnant, as three of her fellow core cast mates on The Hills are all expecting their first children. Conrad's former best friend, Heidi Montag, is expecting her first child (also a boy) with husband Spencer Pratt. While Conrad's former Teen Vogue co-worker and Hills cast member, Whitney Port, recently announced that she is waiting to find out the sex of her baby. Can you imagine the playdates that these children would go on? If only cameras were around to capture the whole thing, just like they were for The Hills.
Sooner, rather than later, fans will finally get to be introduced to Conrad and Tell's little baby boy. It could not be any more exciting for those fans of the (arguably) greatest reality show of our time.