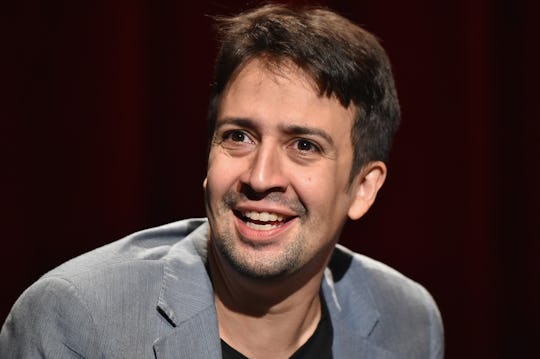 Theo Wargo/Getty Images Entertainment/Getty Images
Lin-Manuel Miranda Working On A Live-Action 'Little Mermaid' Film & It's The Best Day Ever
Look at this news! Isn't it neat? Life feels wonderfully complete knowing that Hamilton creator and suspected demigod Lin-Manuel Miranda is working on a live-action Little Mermaid film with composer Alan Menken, who scored the animated 1989 Disney version. It's officially a great day to be part of this world. And now, no more song references.
According to Deadline, Miranda and Menken will write the music for the live-action version together. Never fear, they will be incorporating pre-existing songs, so you'll get plenty of use out of those lyrics you sang over and over again in the bathtub while holding your legs together like they were a mermaid tail. Miranda will also co-produce the movie and act as script supervisor. He's not currently set to write the script himself, but hey, maybe if we sell our voices to a terrifying sea witch, she'll do some magic and make it happen.
Disney has been going full speed ahead on the live-action reboots of its animated classics lately, with the recent Jungle Book, the upcoming Beauty and the Beast with Emma Watson, and a new Mary Poppins featuring Miranda himself only a couple of its most high-profile projects. But this particular news is making fans everywhere want to do a big old Miranda-at-the-Tony-Awards clap for several reasons.
It's always a little scary when studios remake movies that played a pivotal role in your childhood (although at a certain point, you have to let go of it. Cough cough Ghostbusters haters). But it's hard to think of anyone better to trust with a treasured movie like The Little Mermaid than Miranda and Menken. After all, Miranda created freaking Hamilton. As a little girl, I may have been able to sing for hours about why life under the sea was great, but now the little girl I babysit can do that, and rap at length about the pros and cons of establishing a national bank.
And Menken's no slouch himself. He has won eight Oscars for his songwriting. He soundtracked nearly the entirety of any Disney lover's childhood. Together, Menken and Miranda represent a perfect combination of awe-inspiring veteran and amazing up-and-comer, and oh my goodness this is exciting.
If all that isn't great enough, it turns out that Miranda is such a big fan of The Little Mermaid that he named his son Sebastian partially because it's the name of the movie's animated crab. So he's probably pretty thrilled about this news. And when Lin-Manuel Miranda smiles, the world must smile with him. (I think it's a law by now.)