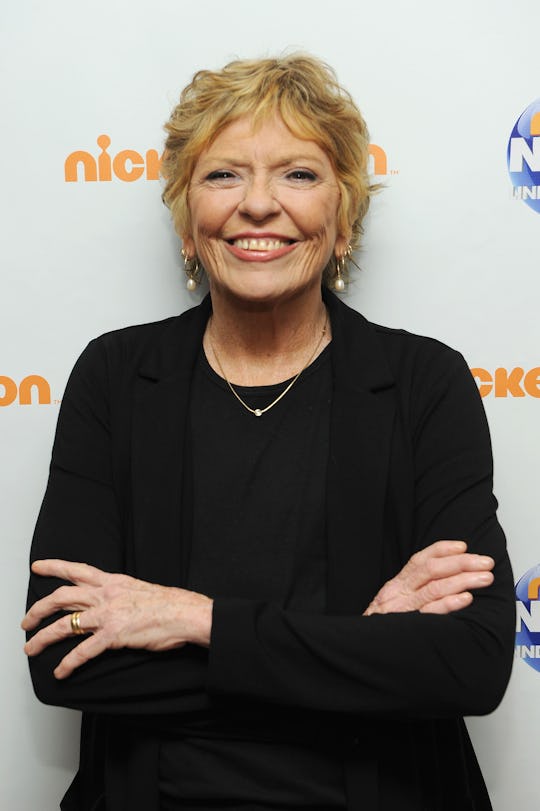 Linda Ellerbee Announces She Is Retiring, & 'Nick News' Fans Are Heartbroken
Say it ain't so! Nick News creator and longtime anchor Linda Ellerbee has announced that she is retiring. While she didn't expand on why, because well, at 71 you sure as hell don't have to, Ellerbee did share that her final broadcast, Nick News with Linda Ellerbee "Hello, I Must Be Going," will air on Dec. 15, ending her 44-year journalism career, of which she spent 25 at with Nick News.
And I'm heartbroken.
Ellerbee began her broadcast career on a show called Weekend (with Lloyd Dobyns), but before long, she and Dobyns found themselves pioneering NBC News Overnight — a show which received critical acclaim and had a cult-like following. Yet when I think of Ellerbee, I think only of Nick News, a program which was slated to be nothing more than a news documentary series for kids, but became the longest running children's news program in history.
Nick News, which premiered in 1992, was a hugely important show for kids, teens, and their parents. At the time, it was the only news program which addressed national and international issues in a direct but "kid-friendly" manner, and Ellerbee was one of the only adults talking to children — and with children — about the truth. We heard tough, hard, and inexplicably painful truths on air, but they were broken down in a way we could understand: a respectful way which encouraged continued discussion. It was through Ellerbee I learned about Operation: Desert Storm, the Oklahoma City bombing, and former President Bill Clinton's sexcapades.
I watched Ellerbee talk to children about issues such as bullying, racism, sexism, and discrimination. I truly came to understand AIDS — not the hype or scare propaganda of the '80s — but the disease as a whole when Ellerbee interviewed Magic Johnson in the show's first season. And I remember her discussing everything from drugs and gun violence to global warming on that "kids show."
I remember knowing then that this was more than just another children's program.
Ellerbee changed the conversation. She changed the way adults engaged with children, she changed the things children talked about, and she changed the way we thought. (Hell, she changed the way I thought.) She was an adult with "our interests" in mind, a compassionate yet fierce powerhouse. There was no issue too big or too hard for her to tackle — and she was a woman: a strong woman for young girls to grow up watching and aspiring to be.
When asked about her departure, Ellerbee said:
I'm a lucky woman...I saw the world, met many of the world's most interesting people and was well paid to do so. Now I choose to go, and I go smiling.
Thank you, Ms. Ellerbee, but I must correct you: We are the ones who are lucky. And we're still smiling, too.
Image: Larry Busacca/Getty Images for Nickelodeon; dvdmkap, TVLEGENDS/YouTube