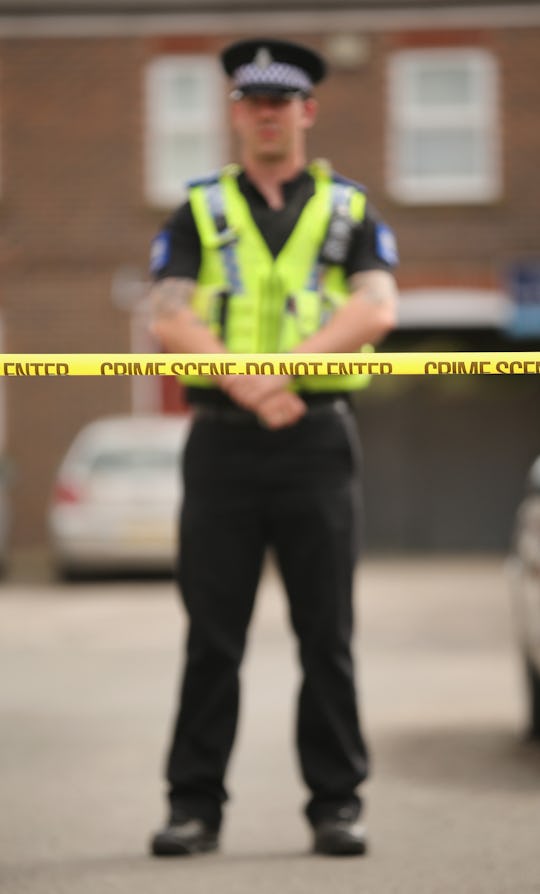 Christopher Furlong/Getty Images News/Getty Images
Shooting At UCLA Has The Campus Locked Down — REPORT
The University of California, Los Angeles, campus was placed on lockdown due to a shooting on Wednesday morning, according to CBS News. UCLA reported the shooting and lockdown on the school's official Twitter. The shooting reportedly took place at Boelter Hall, which is an engineering building. Students have been instructed to shelter in place throughout the entire campus as first responders arrived at the scene. Law enforcement told NBC Los Angeles that two male victims have been killed. Their identities have not been released.
Update: LAPD Chief Charlie Beck confirmed to the Los Angeles Times that the shooting was a murder-suicide and that the shooter died. There were no other suspects or victims. Beck confirmed on Wednesday afternoon that the campus was safe.
Local news affiliate KABC has reported that the shooter is wearing a black jacket and black pants. Andy Neiman of the Los Angeles Police told KABC that Metro SWAT had been deployed, and asked that motorists in the area stay clear to allow law enforcement access to the scene. The Los Angeles Times has reported that the FBI and ATF have also responded, and the LAPD placed the city on a tactical alert, sending hundreds of officers to the campus. According to the Twitter account for the student-run newspaper The Daily Bruin, the shooter has been described as a white male, about six feet tall, but that report hasn't been confirmed by law enforcement yet.
According to students on social media, the campus doors open outward and don't lock, so they're improvising barricades with furniture and belts.
The campus lockdown, which lasted approximately three hours, has now been lifted. Students were first told to shelter in place at about 9:40 a.m. local time, and a "Bruin Alert" notice was sent out to student's phones just before 10:00. Law enforcement was able to secure the scene and lift the lockdown just before 12:30 p.m. There were no additional shootings, and one of the men shot was determined to be the perpetrator. The men, who were reportedly found in a small office in the engineering department of the campus, are still unidentified at this time, and no clear motive has been established, but police did confirm to the Times that a note was found at the scene. It has yet to be determined where the note came from, or if it was definitively connected to the deaths.