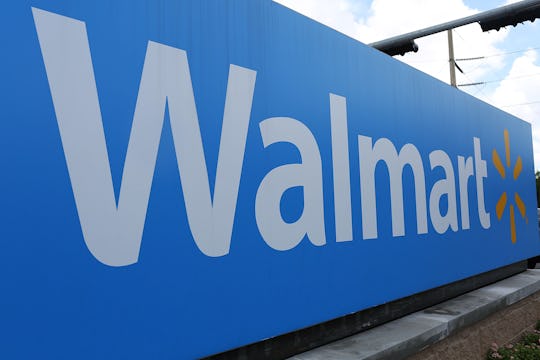 Joe Raedle/Getty Images News/Getty Images
Shooting & Possible Hostage Situation At A Texas Walmart — REPORT
An armed person opened fire at an Amarillo, Texas, Walmart on Tuesday morning, according to the Los Angeles Times. Emergency personnel "are on the scene of an active shooter incident," and the shooter may have hostages. The Amarillo Police Department tweeted that they have not confirmed any victims, and that there is no ongoing shooting. The APD then tweeted that they shot the suspect, and the hostages are now safe.
Law enforcement officials told local ABC affiliate KVII that it appeared to be a workplace shooting, and witnesses also said that it was a Walmart employee who took another employee hostage. Another witness told the Amarillo Globe-News that the shooter was a former employee, and he'd taken two hostages; both his former manager and another employee. The Associated Press has reported that the APD referred to the incident as a "workplace violence event" and have asked residents to avoid the area. Walmart has confirmed that there were two hostages, both store employees. According to NBC affiliate KAGS, no customers or employees were harmed by the shooter. The store, located on Canyon Drive just off of Interstate 27, will remain closed for the rest of the day. The shooter's name has not been released.
The original call came in at 11:06 a.m. local time, and the suspect was shot at 12:22 p.m. Store manager Glen Jones has been identified by the Amarillo Globe-News as one of the hostages. Police said that the incident was workplace-related, and "at this time there is no reason to believe that this was any act of terrorism or in any way linked to a political ideology," according to the Globe-News.
Predictably, Twitter racists are already making assumptions with regards to the shooter's religion and motive, using the incident as an excuse to rally around a presidential candidate who has proposed sweeping bans on immigrants based on their religion or country of origin (there are unconfirmed rumors that the shooter was of Somali descent). The APD released a statement saying that the incident has been turned over to the Special Crimes Unit. A police spokesman told CBS affiliate KFDA that the Special Crimes Unit takes over any investigation when there is an officer-involved shooting, and again stated that this was an incident of workplace violence. America's latest high-profile incident of gun violence is no more of an excuse to ban Muslims than it is an excuse to ban Walmart (which, it's worth noting, sells firearms).