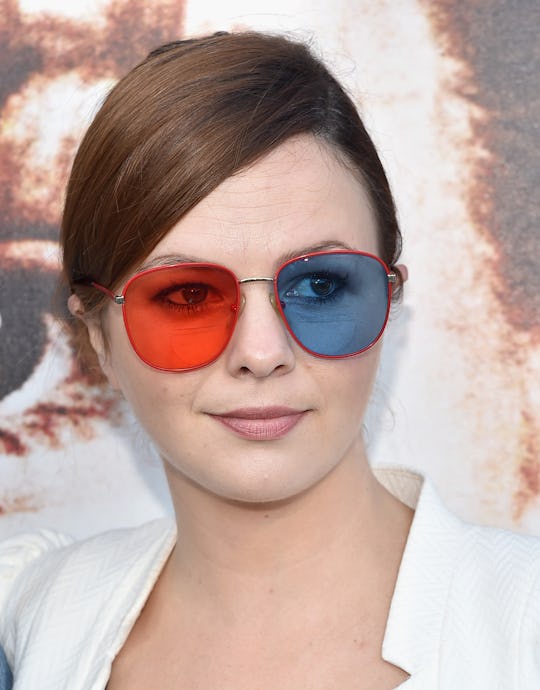 Alberto E. Rodriguez/Getty Images Entertainment/Getty Images
Amber Tamblyn Is Basically The Coolest Mom Ever
Actress and poet Amber Tamblyn has a lot to celebrate lately: She just got a new two-book deal with Harper Perennial, the film she directed will be in theaters this April, and she just became a new mom! Fans of the Sisterhood of the Traveling Pants star already know that she's one rad feminist bard, but there have been plenty of signs that Amber Tamblyn will be a great mom, too — and it all started with her moving essay in Glamour on motherhood during divisive times in the country, all while casually mentioning that oh bee tee dubs, she was going to be a mom, too.
On Monday, Tamblyn announced the birth of her daughter named... well, more on that in a bit — with husband and comedian David Cross. (Tamblyn's Instagram followers may know Cross better by her pet name for her beau: #worsthusbandever.) The Instagram announcement was an adorable short video of her newborn daughter wiggling her toes. Amber Tamblyn's baby's name however, well — I'll just let you suss it out yourself: Dauphinoise Petunia Brittany Scheherazade Von Funkinstein Mustard Witch RBG Cross Tamblyn-Bey Jr.
It's all a joke, obvs — but that's just one of many signs that Tamblyn is going to be the cool mom. Here are a few more signs that "Dauphinoise" already has one of the dopest moms in Hollywood.