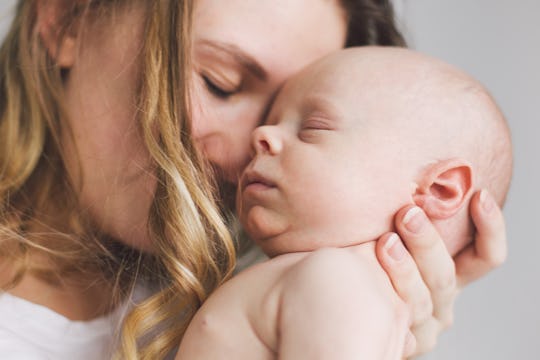 Make_story Studio/Fotolia
Sorry, But I'm So Happy World Breastfeeding Week Is Over
If you spend any time on the internet, you probably know that last week was World Breastfeeding Week. People all over the world celebrated breastfeeding, nonprofits and government agencies spent thousands (if not millions) of dollars in advertisements and awareness campaigns to promote breastfeeding, and hundreds of articles about the benefits of breastfeeding were published and shared on social media. Sounds awesome, right? Eh, not really, Honestly, there are more than a few reasons why I am so glad World Breastfeeding Week is over.
Now, hear me out. It's not that I don't love breastfeeding, because I absolutely do. I loved breastfeeding my kids, and as an infant feeding advocate I spend a ton of time helping people who want to breastfeed/chestfeed do so safely. But as a feminist, a public health professional, and a mom, I just can't get behind World Breastfeeding Week. I think it focuses a ton of time, energy, and money in the wrong places, it's not inclusive, it's anti-feminist, and it's ableist (just to name a few reasons).
According to their website, World Breastfeeding Week is "a showcase of the efforts made to protect, promote, and support breastfeeding." But if you read more, they claim that breastfeeding has the potential to cure everything from hunger and poverty to global climate change and discrimination against women. At the same time, the site goes on to blame formula as a contributor to those aforementioned problems. Which leaves me thinking, seriously? Formula saves lives, too, and while I think breast milk is great and an awesome, healthy food for babies, these claims aren't exactly factual. Or fair.
After 25 years of World Breastfeeding Week, in many parts of the world, breastfeeding is now a matter of choice, privilege, and ability, not awareness. It's time we change the way we talk about infant feeding to be inclusive and to prioritize health, feminism, choice, and support for all types of families and how they feed their babies. Fed is best, and this is why: