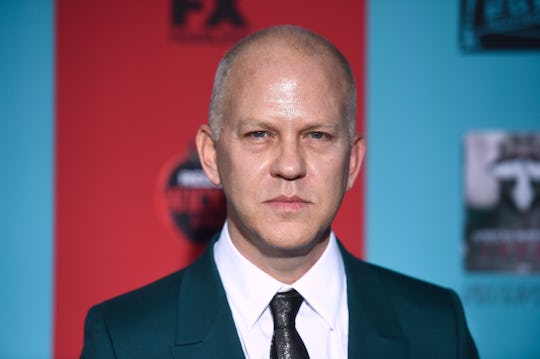 Frazer Harrison/Getty Images Entertainment/Getty Images
'American Horror Story' Season 7 Is Soon To Be Titled
Every season of American Horror Story starts off cloaked in mystery. It took so long for Season 6 to announce its title theme that even midway through the premiere episode, it seemed unclear just what the title would be. While Season 7 will likely be premiering in just a few short months, hints about the upcoming season are scarce. The only thing viewers know for sure is that it will be political in nature and focus on the 2016 election, though there's no way to know yet what form that will take. Series creator Ryan Murphy has been posting cryptic little hints to social media, but unfortunately his final American Horror Story Season 7 clue doesn't really elucidate the situation.
Murphy's final clue was a photo posted to Instagram of a person enveloped in a sheath of bees, along with the caption, "AHS last clue before this week's TITLE reveal. Ideas?" American Horror Story: The 2016 Election Has Left Me Feeling Like I'm Being Slowly Devoured By Bees would certainly be accurate to the vibe of the last seven months, but it's a little too long. American Horror Story usually goes for a one word title. And unfortunately it doesn't make more sense when looked at in conjunction with the other clues, either.
Murphy's Season 7 Instagram hints have been all over the place, so it's hard to blend them into a cohesive whole without knowing anything about the season. He has posted several images that can only be described as pure nightmare fuel (check out one below), featuring distorted faces riddled with holes or an elephant with a grotesque grin. The grin did call to mind American Horror Story: Freak Show's Twisty the Clown, who is apparently set to make a return in Season 7. Murphy has also posted numerous pictures of American flags, as well as a shot of the blue-haired back of someone's head. It's all very mysterious.
Though the season was inspired by the election, Murphy insisted that it would be interpreted metaphorically, not literally. "Horror Story is always about allegory, so the election is allegory," he told E! Online. "It's our jumping off point. It is about the election we just went through and what happened on that night and the fallout of that night, which to many people, from all sides of the camps is a horror story. And you know, that show is always so fun when it's about the zeitgeist and what we're doing now."
So: an election allegory that involves blue hair, flags, evil clowns, elephants, and being covered in bees. Doesn't sound like much of an allegory laid out like that, does it?