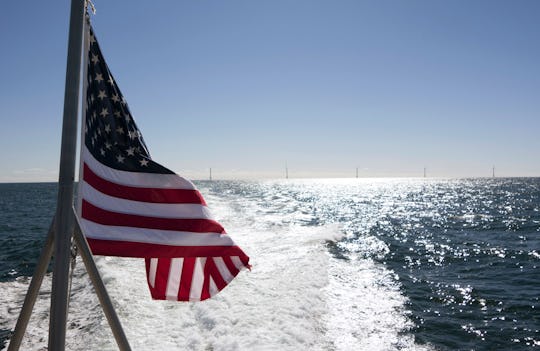 DON EMMERT/AFP/Getty Images
These Hopeful Tweets Will Help You Get Through The Next Few Days
This election season was tough and hard to watch. Now that it's over, it doesn't even matter what candidate you backed — watching the returns on Tuesday was tough. But before you despair, there are some hopeful tweets to help you make it through election anxiety if you're feeling low. Waiting for the last returns from the polls and waiting for the election-gods to call the election is hard to do. Everyone needs a pick-me-up.
It's not easy to accept the fact that your candidate might be the loser. The next president might be someone who doesn't look out for everyone. For women who were looking forward to electing the first female president, Tuesday night was even more difficult to sit through. It was a roller coaster ride, if there ever was one. Late Tuesday night, it seemed that the election would go on forever. Then, all of a sudden, it looked like it might go to Republican nominee Donald Trump, skipping over any chance of Democratic nominee Hillary Clinton winning.
But even before Americans went to the polls, the election got dirty. Both candidates professed to be all about changing the country for the better, but neither candidate really had any voter convinced. Still, there were some inspirational messages to be had throughout the campaign season. First lady Michelle Obama started the whole, "when they go low, we go high," chant. Donald Trump had his supporters talking about "making America great again."
Neither tagline seemed to move American voters. As always, though, Twitter stepped up to the task.
Tuesday was a chance for America to elect its first female president ever, so it should be easy to understand that many feminists — or whatever one chooses to call themselves — are bummed about the results. But like anything else, there's always a silver lining. And the beauty of social media is that you can always find someone to cheer you up.