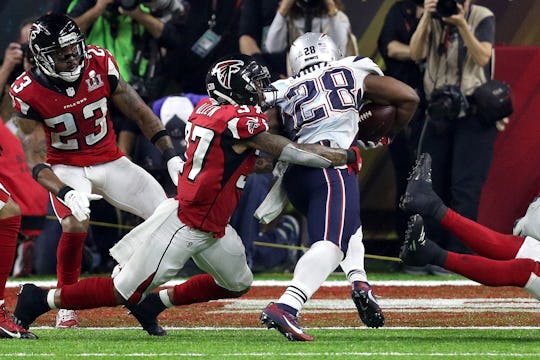 Patrick Smith/Getty Images Sport/Getty Images
Things To Remember If You're Sad About The Falcons
Well, the most anticipated sporting event in all of America has officially come and gone, and while yours truly couldn't have cared less who won or lost when the game started, many Americans are, understandably, a little sad that the Patriots came back from the early lead put on by the Falcons, comparing the game to election night 2016. In fact, many who were apathetic toward the game and the teams before the night began quickly changed their minds when President Donald Trump gave his stamp of approval to the New England Patriots.
From that moment on, it seemed as though the Falcons represented the Resistance, and most of America was cheering them on, needing at least one win against Trump. But, unfortunately, that didn't happen. As history was made, Super Bowl 51 went into a nail-biting overtime, and hearts raced as the Patriots made the final touchdown of the night, securing the team's fifth Super Bowl win. So to all you Atlanta fans, here's what to remember if you're sad about the Falcons' loss.
And while many cheered, and long-time fans cried happy tears, many were also saddened. The Patriot's win wasn't anything new, and was, in fact, a bit painful to watch. But, even though the events of the night seem eerily similar to those of November 8, 2016, take heart, Falcons/Democracy fans, this is only a game, and contrary to what it may feel like, Donald Trump has not won. Sure, he may try and play it off that way, but remember he did nothing to deserve this win, the men in the tight pants did. So, relax, and remember, there is still plenty of good in the world to distract us all from this never-ending garbage fire of American news.
More to come...