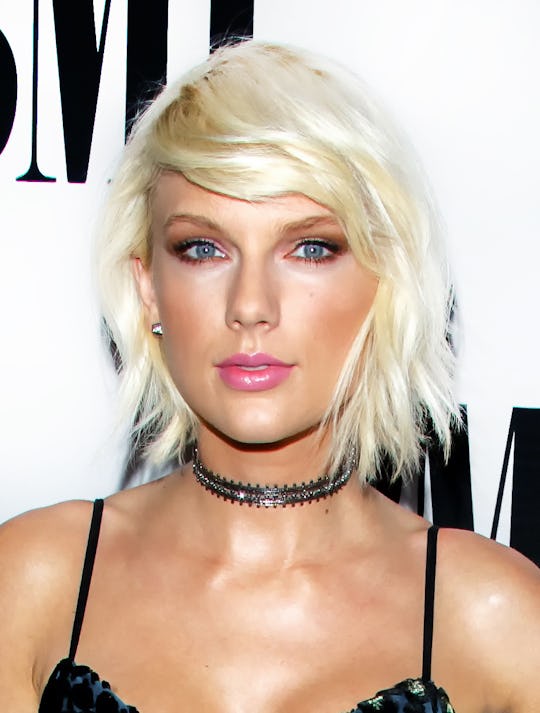 Mark Davis/Getty
Was Taylor Swift Eligible For A 2017 VMA? She Didn't Get A Single Nomination
Oh, how have the mighty fallen. Once the undisputed Queen of music awards, in years past Taylor Swift could reliably be predicted to rake in nominations and wins for everything she produced. But this year it looks like things have changed. At last year's VMAs, Swift got a full 10 nominations for "Bad Blood", this year she didn't get a single one. Since she hasn't released an album since 1989 in 2014, was Taylor Swift even eligible for the VMAs this year? Considering that she put out three videos in the past year, she certainly was, but was shut out of the awards anyway.
There's a lot we could speculate on as to why exactly T-Swift wasn't nominated at all, and the one uppermost theory in everyone's mind is of course the drama between herself and Kanye West and Kim Kardashian West. Since Kim K. recently threw down the miles-long receipts proving that Taylor Swift definitely did give the thumbs up to West's "Famous" lyrics, the once beloved pop star has received her fair share of criticism. Are the MTV powers that be trying to blacklist her? Gossip Cop suggests that Swift's team did not even submit the videos for nomination. Of course, the other possibility is that her videos were just not worthy. Let's take a look.
"Wildest Dreams"
There's no doubt you remember the backlash that Swift received when "Wildest Dreams" came out, right? I sure do. The number of people of color in the video set in '50s Africa equals the number of nominations Swift got at the VMAs (zero) and people took notice. Swift rightfully got a lot of backlash for this insensitive display of nostalgia for a time when the character Swift portrays was enabled only by the subjugation of African people, notably absent from the video. So no, this video probably does not deserve a nomination.
"Out Of The Woods"
Swift's video for "Out of the Woods" premiered on New Year's Eve to much fan-fare but, unfortunately, did not really deliver. It featured an artfully dirt-smudged Swift repeatedly stumbling in the woods, and that's pretty much it. It lacked the pop-cultural relevance of "Bad Blood." It's a fine video, but on the level of Beyonce's empowering and groundbreaking "Formation" or Adele's gut-punching "Hello?" Not even close.
"New Romantics"
"New Romantics" song's lyrics most closely align with her go-to narrative, which some could argue is getting a little stale. She sings, "'Cause baby I could build a castle out of all the bricks they threw at me." While the video is ostensibly devoted to her fans, it's literally just tour footage, and probably not VMA-worthy.
So maybe MTV just doesn't want to deal with Swift drama this year. Maybe Swift's team didn't even submit her videos for nomination. But maybe, just maybe, she didn't deserve one this year.