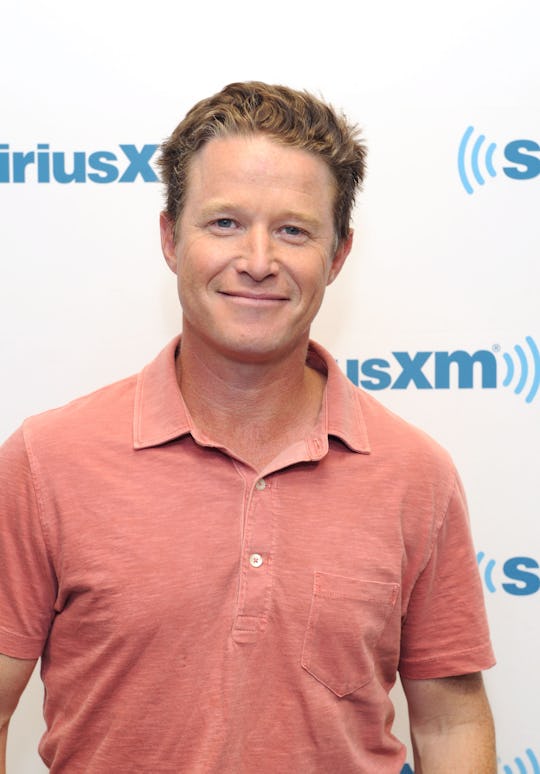 Craig Barritt/Getty Images Entertainment/Getty Images
What Does Billy Bush Think Of His Conversation With Donald Trump Being Leaked?
On Friday afternoon, a video with Donald Trump and Billy Bush was released featuring the two men having an extremely lewd conversation about women back in 2005. The video is upsetting and will potentially play a huge part in the presidential candidate's future. But what about the other guy? What does Billy Bush think about his conversation with Donald Trump being leaked?Update: Bush responded to the video in a statement to Variety, and said, "Obviously I'm embarrassed and ashamed. It's no excuse, but this happened eleven years ago — I was younger, less mature, and acted foolishly in playing along. I'm very sorry."
The comments both men make are incredibly offensive. They show both Trump and Bush in negative lights, but perhaps show true colors when the cameras (and mics) are thought the be not rolling. The conversation will surely play a huge role in upcoming debates, but as for now, people are probably wondering what Billy Bush has to say about the incident.
Almost immediately after the published article began to go viral, Bush deleted his Twitter account. While it seems small, it makes a statement. There is no doubt that his Twitter account would have received an onslaught of hateful messages from those that feel strongly about the conversation the two men were overheard having. Interestingly enough, though, Bush didn't delete his Instagram at the time. Only shortly after the publication of this article, his most recent photo on the social platform was filled with comments that ranged from "chauvinist" to fans who hope he would get fired.
To give you an idea of what the Bush/ Trump conversation (which was posted by The Washington Post) includes, here is a moment of the transcript that includes some of Bush's comments.
Trump: I moved on her like a bitch, but I couldn't get there. And she was married. Then all of a sudden I see her, she's now got the big phony tits and everything. She's totally changed her look.
Bush: Sheesh, your girl's hot as sh*t. In the purple. Whoa, the Donald is good! Whoa, my man!
Trump: Look at you. You are a pussy. Maybe it's a different one.
Bush: It better not be the publicist. No, it's her. It's her.
Trump: Yeah, that's her, with the gold.
Bush has yet to speak out regarding the comment, but if and when he does, let's hope he takes this with the seriousness it deserves. This type of talk is not something that should be tolerated, and it will be important for Trump and Bush to recognize that in their response.
For his part, Trump did give The Washington Post a statement regarding the tape. He said,
"This was locker room banter, a private conversation that took place many years ago. Bill Clinton has said far worse to me on the golf course - not even close. I apologize if anyone was offended."
While Bush was a more minor character in the tapes, his thoughts on it are very important. Fans of his will definitely be waiting, patiently, to see how he chooses to address this situation.