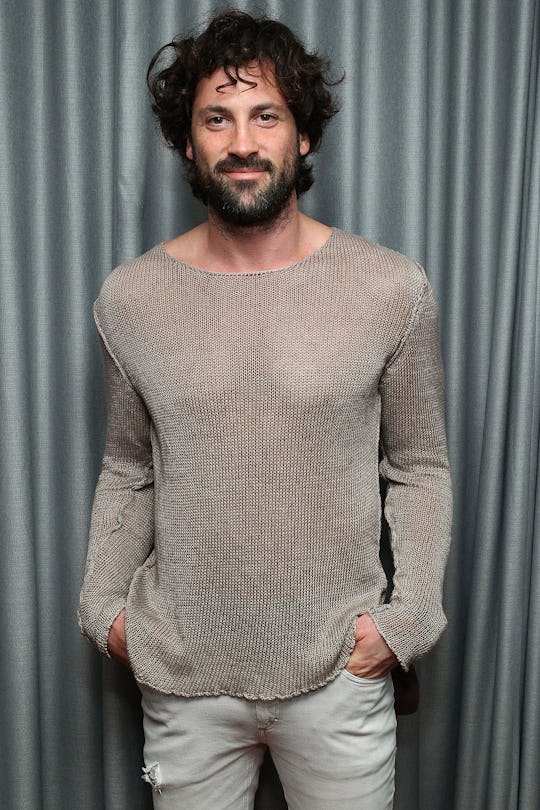 Astrid Stawiarz/Getty
What Will Maks Chmerkovskiy Do After 'Dancing With The Stars'? Here Are Some Theories
By now we are all aware that Maks Chmerkovskiy and his partner Amber Rose have been eliminated from this season of Dancing With the Stars. We are also all aware that Maks will not be returning to the show for the next season. So what will Maks do after Dancing With the Stars? We know he plans on being a stay-at-home dad, but maybe he's got some other things on the agenda as well.
Fan favorite Dancing With the Stars pro Maks proposed to his longtime girlfriend and fellow dancing pro Peta Murgatroyd last December, and a few months later it was revealed that the couple was expecting a little one to join their new family. Maks made a return to the show that made him famous after a two-season hiatus, but it looks like this will be the last time we'll see him in the ballroom, at least for the foreseeable future. While Peta is off chasing her dreams, Maks has made it clear that he intends to be a stay-at-home dad, but is it possible he'll add a few other things to his agenda once he's no longer competing for the Mirrorball trophy? After all, this is a family that seems to like to stay busy.
Maks is a co-founder of the dance studio, "Dance With Me," that has various locations within the United States, including in New York City and Texas. Perhaps after he's done with Dancing With the Stars, Maks will focus more energy into this studio. The studio already offers dance classes for kids, but only in one New Jersey location. Perhaps Maks' new son will inspire him to expand the lessons offered for children, or perhaps he'll open up a new studio for kids alone. Just an idea.
Maybe, conversely, Maks has no desire to work outside his home at all. Perhaps, instead, he'll open up a Daddy Day-Care in his home. Can you imagine Maks chasing around a dozen two-foot-tall little munchkins around his house? It's a good thing he's in good shape.
Maks said that he can't wait to watch Peta follow her dreams while he takes care of his son. Maybe he'll take that one step further and become Peta's assistant as she conquers the world of dance and beyond. Assistants have a tendency to be extremely close to their bosses, so who better qualified to manage Peta's sure to be hectic schedule than the father of her child?
But whatever Maks chooses to do after the show, it's certain that he will be missed from the ballroom.