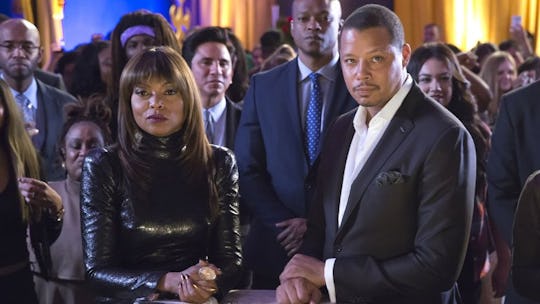 FOX
When Does 'Empire' Return? The World Series Could Put It On Hiatus For Several Weeks
If you watch a lot of network TV, then you know how often primetime shows go on hiatus before the season is even halfway over. But even if that's a sad fact of life for TV lovers everywhere, it doesn't make it any easier to bear, especially when a show is only four episodes into its current season. And unfortunately, the World Series is about to force Empire into an early hiatus, so when does Empire return after the World Series? There's a reason we haven't been given a set date, which is kind of awful, but the way the World Series works is the same way the NBA Championships work.
The final two teams in the World Series play against each other in a series of up to seven games, which begin on October 25. Simply put, the layout is that it's the best out of seven games. So in that respect, Empire might not return until at late as November 9, or as early as November 2, if enough games are won by one team before the end of the seven game series. It isn't ideal to have to potentially wait four weeks for Empire to come back, but it could be worse.
Next week, on October 19, our regularly scheduled episode of Empire will be put on hold for the final presidential debate before the election, and the following week, the World Series will begin, cutting into Empire even more so. But if the night time soap opera has taught us anything, it's that good things come to those who wait, and with every mysterious gunshot and conniving line from Lucious Lyon, the cliffhangers are totally worth waiting a few extra weeks for the payoff.
Wednesday's episode left off with Shyne being shafted by Lucious when he made him sign a contract while being held at gunpoint. Never mind that that's definitely not legal in any way. He was also gearing up for a literal war, complete with his men and a whole lot of guns to get the job done. We also saw Freda released from prison, thanks in large part to Jamal, and Andre moving on from Rhonda but not really, since he's still seeing her everywhere.
In the promo for the next episode of Empire, coming after the World Series, Shyne is out for blood, Jamal is back on stage, and the FBI is invading Empire. Basically, we're getting all of the kinds of drama we've come to expect from Empire, even if we're going to have to wait a few weeks for it.